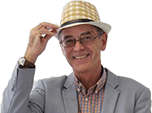 Hyundai Veloster coupe to hit showrooms this autumn
18 Feb 2011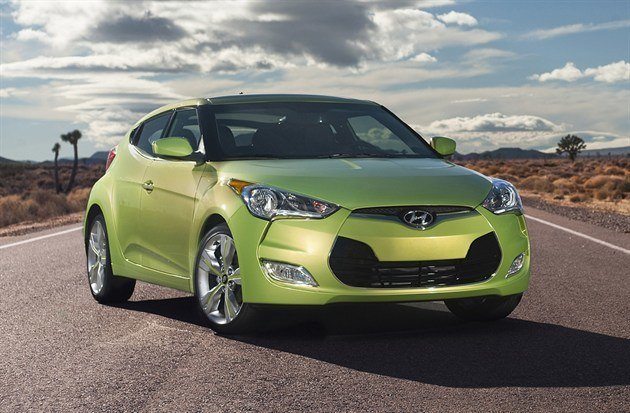 Hyundai is set unveil an unconventional '2+1'coupe at this year's Geneva Motor Show with deliveries to the UK on course to start in the autumn.
The Veloster was shown at this year's Detroit Motor Show, though this will be the first time that buyers outside of North America will have had the chance to see it. It's the first car in Hyundai's range that comes close to replacing the more conventional Hyundai Coupe that was discontinued last year after eight years on sale.
The newcomer is more unconventional, though, with a unique door arrangement. It's similar to that on the MINI Clubman, with a door on one side rather than two. What differentiates it from the MINIs is that the door will be on the correct side for UK buyers (not opening out onto the road) and will open conventionally, unlike the 'suicide door' on the Clubman.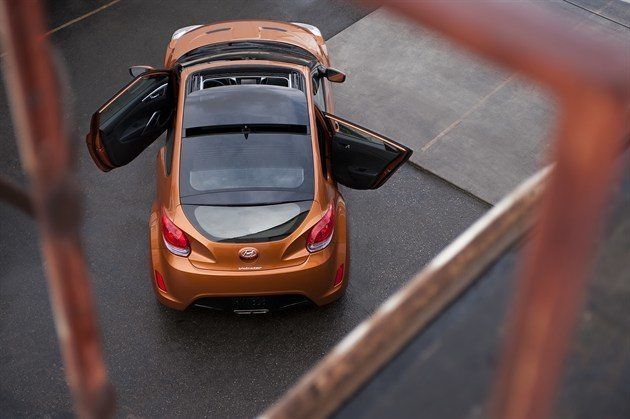 Under the bonnet, there's one of Hyundai's most advanced direct-injection petrol engines, a 1.6-litre GDI with 140bhp. There's an immediate question mark over whether this is powerful enough for a car with sporting aspirations. It's a car that was primarily designed for the US market; Hyundai in Europe says that it's currently evaluating whether it's feasible to fit something with a bit more punch.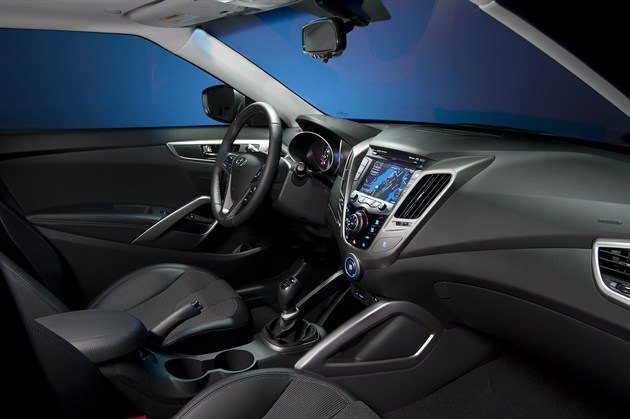 What's significant about the powertrain is how clean it is. With 132g/km CO2, it falls into road tax band E (£110 per year). That's partly down to a stop/start system (called ISG) and the addition of Hyundai's very first dual-clutch automatic, which works in a similar way to Volkswgen's DSG System and Ford's Powershift.
Veloster is more design-orientated than many of Hyundai's other cars. It's marked apart through details like the sloping rear glass screen, the centrally-mounted exhaust pipe and, of course, the third door at the back. The Veloster will go on sale in the UK towards the end of the year.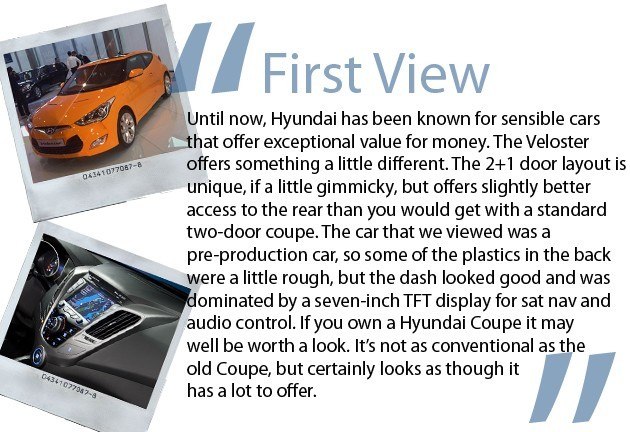 Full coverage of the Geneva Motor Show 2011