Top 10: British-built cars at the Frankfurt Motor Show 2015
People often lament the death of British car manufacturing, but it's still alive and kicking. Just ahead of the Frankfurt Motor Show, the Society of Motor Manufacturers and Traders (SMMT) held a celebratory send off for all the British car makers set to display vehicles.
There were 10 car manufacturers present at the celebration – some with new models and some without. Between them, they create thousands of jobs and bring in billions of pounds of revenue into the UK economy.
Here are ten British-built cars on show at the 2015 Frankfurt Motor Show.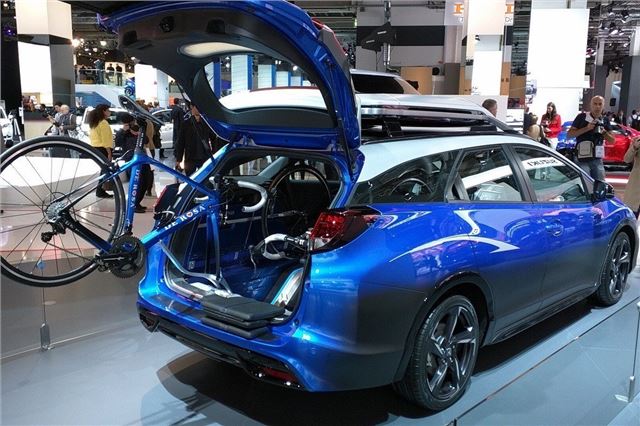 1


Honda Civic Tourer Active Life
This is a concept car but essentially it is the Swindon-built Civic Tourer you can already buy, just modified to fit everything a cyclist needs. It features an aerodynamic top box designed specifically to suit the Civic, plus it has a built in bike rack.
This can be slid out of the load area, holding the bike in position for maintenance. There's a redesigned cabin with vibrant blue upholstery, but besides that the Active Life Concept is like the production car – which recently set a record for fuel-efficiency.
Comments