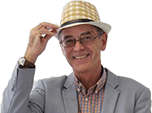 Production Subaru XV to premiere at Frankfurt

Subaru has confirmed that a production ready version of the Subaru XV compact crossover will be revealed at the Frankfurt Motor Show, early on September 13th.
The concept was originally revealed at the Shanghai Auto Show earlier this year, and the production version is set to stay true to the concept.
Subaru will bring their AWD experience, honed through many years of rallying in the likes of the Impreza, and apply it to the XV, combining it with the space and flexibility of a crossover.
The XV will eventually go on sale in the UK in early 2012, and will hopefully rekindle sales - the brand has had a slow few months. 
Comments