Honest John's deals of the week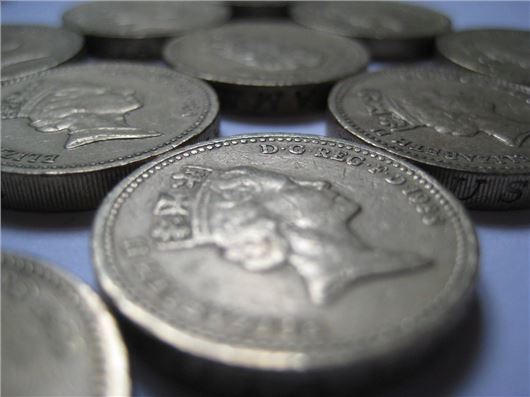 Published 30 June 2014
Want to save money on your next car service, cut the cost of fuel or save thousands off the price of your next car? Experts from HonestJohn.co.uk search the market every day to find you the latest money saving deals and offers.
Here's our round up of the latest discounts to save you £££££s on everything from breakdown cover to new cars.  
Monday 30 June
Sainsbury's has halved the price of the Vax H88-12V-C Cordless Hand Held Vacuum Cleaner. Originally £60, the small vacuum is now just £29.99. 
Friday 27 June
Looking for a cheap sat nav? PC World has knocked £30 off the price of the Garmin nuvi special edition. Priced at £139.97, the sat nav features a five-inch screen and includes European maps and lifetime updates. 
Thursday 26 June
You can now buy a set of towing mirrors from Amazon for half price. The online retailer is offering Maypole 8323 Convex Caravan Mirrors (pair) for £17.98, a saving of £18. 
Wednesday 25 June
Peugeot is offering £1000 savings on 207 CC and 308 CC models. That means you can get a new 207 CC in Active trim for just £16,200. 
Tuesday 24 June
Hasting Direct is giving a £25 Amazon gift voucher to all new car insurance customers. Simply take out the policy online and the gift voucher will be sent within 60 days of the start date.   
Monday 23 June
ATS Euromaster is offering a free Bluetooth speakers to all customers who buy two or more Pirelli tyres. The deal is open from 23 – 29 June and available on all online and in-centre on purchases.
Friday 20 June
With summer here, Drivethedeal.com has a range of deals on brand new convertibles, with up to 20 per cent off models from Jaguar, Mercedes-Benz and Volkswagen. All are supplied by UK main dealers, including Road Tax and free delivery to your door.
Thursday 19 June
You can get a Garmin five-inch sat nav for less than half price at Argos. The deal includes lifetime map updates and a free case for just £89.99.
Wednesday 18 June
Europcar is offering 15 per cent off international car hire. The deal is valid on all reservations until 30 June and includes 24 hour roadside assistance and 24/7 service in most international airports.  
Tuesday 17 June
Hyundai is offering £1400 customer savings on the i20, which means you can now buy one in Classic trim for £8695. The deal is only available on three-door, 1.2 petrol models but includes air con and ESP as standard. 
Monday 16 June
Halfords is offering a six drawer tool cabinet and chest for £299.99 – a saving of £309. The deal includes free delivery and ends today.
Friday 13 June
Kwik Fit is offering free exhaust inspections. What's more, Kwik Fit will give a 15 per cent discount off any work required.
Thursday 12 June
Sainsbury's car insurance customers can claim free breakdown cover and double Nectar points with each new policy. You can also qualify for a 10 per cent discount on Sainsbury's home insurance if you purchase a Sainsbury's car insurance policy.
Wednesday 11 June
Red Driving School is offering a special four hour driving lesson package to Tesco Clubcard holders. Simply exchange £40 in Clubcard vouchers to claim.
Tuesday 10 June
Suzuki has a range of VAT-free offers on new Swifts. This means you can buy an entry-level 1.2 petrol in SZ2 trim for just £8999 – a saving of £1800. 
Monday 9 June
Direct Line is offering new car insurance customers a 10 per cent discount when they buy online.  Simply visitor the firm's website for full details. 
Friday 6 June
Looking for a blast in a supercar? ASDA is offering supercar driving experiences from just £59. Not only get you get a few laps in a supercar (with nine to choose from) but you also get the choice of six locations, across the UK.
Thursday 5 June
The AA is offering free breakdown cover to all new car insurance customers. Simply visit the AA's website to get the deal. But be sure to check the terms and conditions of the insurance policy to be sure it matches your needs.
Wednesday 4 June
Morrisons is offering 250 Miles Points to everyone who signs up to a Miles Card today. With a Morrisons Miles Card you can earn 10 points with every full litre of fuel purchased. Every time you reach 5000 points, you'll receive a £5 Morrisons shopping voucher.
Tuesday 3 June
Halfords has cut the cost of all Mobil 5-litre oil by 20 per cent. That means you can save more than £5 on Mobil Super 2000 X1 10W40 diesel oil and £12 off the price of Mobil 1 ESP 0W40 engine oil.
Monday 2 June
ATS Euromaster is offering £20 off when you order a set of front or rear brake pads. Simply visit the firm's website to download your voucher.  
Comments
Author

Dan Powell
Latest