Honest John's deals of April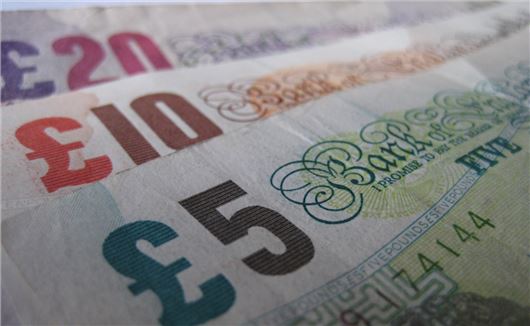 Published 02 May 2014
Experts from HonestJohn.co.uk search the market every day to find you the latest money saving deals and offers. Here's our round up of the latest discounts to save you £1000s on everything from breakdown cover to new cars.  
These are the latest deals. Click here for our full Money Saving section 
Friday 2 May
Ford has cut the price of van parts for older Transit and Transit Connect models as it looks to entice owners of older vans into Ford workshops.
Thursday 1 May
Subaru has reduced the price of the BRZ by £2500. The reduction means the BRZ SE now costs £23,995, which is less than the entry level Toyota GT86.
Wednesday 30 April
Drivethedeal.com has some deals on brand new Volvos, all supplied by UK main dealers. Prices include road tax and delivery to your door, with savings of around £8000 off the XC60.
Tuesday 29 April
Argos is offering the Karcher Eco Home 1800W pressure washer with £50 off, making it £249.99. It's the ideal system for cleaning a car, plus it has an eco setting to save electricity and water. 
Monday 28 April 
Screwfix is offering a 54-piece socket set with £20 off its RRP of £69.99. The set includes sockets up to 24mm and all the assorted paraphernalia including extension bars or hard to reach nuts and bolts. 
Friday 25 April
UK Car Discount is offering savings of £5000 on a new Vauxhall Insignia. All cars are UK dealer supplied with full lifetime 100,000 warranty and free delivery in mainland UK. Buyers pay for the vehicle after delivery.
Thursday 24 April
Does your car need a spring clean? Halfords is offering three for twos on all car cleaning products. The deal covers all shampoo, polish and wax, which means you can pamper your car just £10. 
Wednesday 23 April
Sainsbury's is offering 10p per litre saving on fuel to everyone who spends £60 in store. The offer is available until 30 April and customers have two weeks to redeem their voucher at Sainsbury's 290 forecourts.
Tuesday 22 April
Kwik Fit is offering free brake checks and a 15 per cent discount for any work which is required. Simply book an appointment at your local centre and a brake technician will complete a free, no-obligation brake inspection. TO qualify for the discount, print off and bring along your on-screen confirmation to get 15 per cent off.
Monday 21 April
Supermarket Morrisons is cutting 6p off a litre fuel for anyone spending £40 in store. The offer will run until the 4 May, with participating supermarkets issuing vouchers, which can  be redeemed until the 11 May.
Thursday 17 April
UK Car Discount has a range of deals on Vauxhall Astras. Buyers can save up to £7000 on a new Astra and all cars are UK dealer supplied with full 100,000 mile 'lifetime' warranty and free delivery in mainland UK.
Wednesday 16 April
Audi has launched money saving deals on used cars. From 19 – 28 April, customers can qualify for £500 deposit contribution and two free services when you buy with Audi Finance Solutions.
Tuesday 15 April
Looking for a great deal on Easter car hire in Scotland or the north of England? Arnold Clark Car & Van Rental is offering five days rental for the price of three on vehicles hired between the 1 April and 30 April. 
Monday 14 April
Nectar is offering triple points with Hertz in April, which means you can claim six Nectar points per £1 spent on rentals. Simply use the promo code - (PC) 197540 – and book between 1 and 30 April and pick up before 31 July.
Friday 11 April
Halfords is offering 'spend & save' on roof boxes this weekend, with web orders. This means you can get £10 off if you spend £100 and £15 off if you spend £150. There's also £20 savings to be had on all purchase of £200 or more. 
Thursday 10 April
Hyundai is offering £1400 customer savings on the i20 Classic 1.2 three-door.  Prices now start at £8695, with air con and five-year unlimited mileage warranty as standard. 
Wednesday 9 April
Amazon has cut the price of indoor go karting by 56 per cent. That means you can have 50 laps of high octane fun for just £21. The karting centres are available in Birmingham, Leicestershire, Tyne and Wear, Berkshire and Thurrock.
Tuesday 8 April
Haynes is offering £5 off online manual subscriptions. The deal applies to annual and lifetime subscriptions and covers a wide range of maintenance and restoration guides. 
Monday 7 April
Have you hit a pothole? ATS Euromaster is offering free checks on alignment, tyres and suspension. Simply log on to the firm's website and print off the voucher for your free inspection.
Comments
Author

Dan Powell
Latest