Fuel costs tumble as supermarkets go to war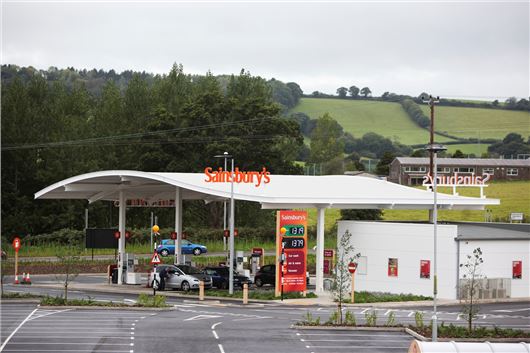 Published 27 September 2013
Britain's supermarkets are going to war at the forecourt, with Asda, Sainsbury's and Tesco all announcing significant price cuts.
Sainsbury's is the latest supermarket to reduce its prices, with the news that it has cut the cost of petrol by 6p per litre and the rate of diesel by 4p per litre.
Sainsbury's customers will pay now 129.9p for a litre of unleaded petrol and 136.9 per litre of diesel. The move follows Tesco's decision to offer 5p off a litre of fuel for all of its customers who spend £50 or more.
Asda has also slashed its prices, making it one of the cheapest places to buy fuel in the UK, with a litre of unleaded costing 128.7p and a litre of diesel being 135.7p.
Andy Peake, Asda's petrol trading director said: 'Our prices are the lowest they have been all year and our national price cap on fuel benefits everyone across the country, meaning that no-one filling up at Asda is forced to pay a premium for their fuel because of where they live.'
Comments
Author

Dan Powell
Latest