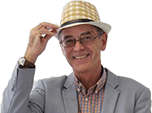 Ford Kas from £103 a Month on PCP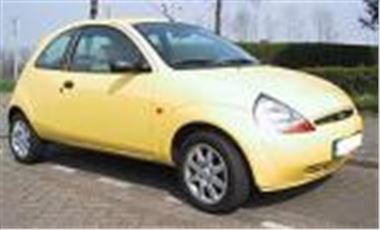 www.drivethedeal.com
has launched a new finance service allowing motorists to order cars through the site on either Personal Contract Purchase (PCP) or Hire Purchase (HP).
Once you have chosen the car and saved hundreds, or sometimes thousands of pounds, you can then generate your own finance quote over two, three or four years with or without maintenance. This enables people to couple the usual Drivethedeal discounts with finance as low as 9.9% APR for a PCP.
A brand new Ford Ka 1.3 can be purchased on Drivethedeal at a 20% discount and then financed online at a monthly cost of just £102.82 per month.
There are plenty of deals on brand newly launched cars. What Car's Car of the Year, the new Mark V Golf 1.6S can be purchased at an 8.2% discount and financed at just £220 per month, while the new Mazda 3 1.6TS can be bought with an 11% discount and financed at only £199 per month.
Anyone with a smaller budget might be interested in saving 5% off the list price of a new Panda and paying just £126 per month. You can also save 9% off the price of the new Jaguar X-TYPE 2.0d estate, which can be financed on PCP for just £321 per month. This compares well against the Audi A4 1.9 TDi 130 SE Multitronic which, with a saving of more than 15% off the list price, works out at only £326 / month.
Other deals which might appeal would be a staggering 30% off a new Citroen C5 2.0 HDi 110 SX at only £217 per month or a brand new Picasso 2.0 HDi Desire 2, which, with a 26.5% saving from the list price, costs just £196 per month.
Richard Sanders, Drivethedeal's Managing Director said, 'We are now able to offer our customers a combined service – aggressively competitive deals on the cars coupled with personal finance options online. This will appeal to people who would like to take advantage of Drivethedeal's discounts and spread the payments evenly over the period of ownership'.
All Drivethedeal's cars are brand new cars supplied by UK main dealers, and come complete with 12 months RFL and delivery anywhere in Britain.All PCP deals are based on four-year contracts, 10 000 miles per annum with a standard 10% deposit.
Ford Ka 1.3: £5,433; Dep £543.34; £102.82pm; GFV £1,474; APR 11.9%
Panda Dynamic 1.2: £6,528; Dep £652.84; £126.62pm; GFV £1,607; APR 11.9%
Picasso HDI Desire: £11,119; Dep £1,111.99; £196pm; GFV £3,641; APR 10.9%
Mazda 3 1.6TS: £11,353; Dep £1,135.32; £199.92pm; GFV £3,730; APR 10.9%
C5 HDI 110 SX: £11,763; Dep £1,176.38; £217.31pm: GFV £3,277; APR 10.9%
Golf 1.6S FSI 3-dr: £12,633; Dep £1,263.31; £220.14pm; GFV £4,296; APR 10.9%
Golf 1.9S TDI 3-dr: £13,449; Dep £1,344.93; £228.57pm; GFV £4,916; APR 10.9%
A3 2.0 TDI 140: £16,134; Dep £1,613.49; £255.50pm; GFV £7,005; APR 10.9%
RAV-4 2.0 XT3 5-dr: £16.612; Dep £1,661.30; £280.72pm; GFV £6,188; APR 10.9%
Jag X-Type 2.0d: £19,332; Dep £1,933.22; £321.70pm; GFV £7,515; APR 10.9%
Audi TT 3.2 DSG: £28,066; Dep £2,806.69; £441.29pm; GFV £11,569; APR 9.9%
Lotus Elise 111S: £24,720; Dep £2,472.02; £379.51pm; GFV £10,662; APR 9.9%
Impreza WRX Sportwagon: £19,080; Dep £1,908.04; £338.4pm; GFV £6,190; APR 10.9%
For more information, please link to
www.drivethedeal.com
Comments