MPs urge 2040 UK ban on sale of new diesel and petrol cars to be brought forward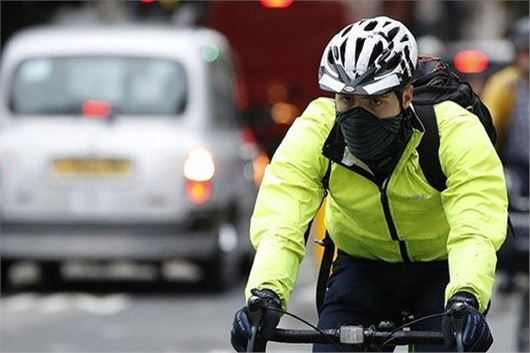 Published 15 March 2018
Plans to ban sales of new diesel and petrol cars in the UK should happen sooner than the proposed 2040 deadline, urge MPs.
Ministers announced in July 2017 that sales of new diesel and petrol vehicles would be banned from 2040, but a joint committee report has accused the Government of failing to take adequate measures to reduce air pollution.
The MPs said the Government must "bring forward the date by which manufacturers must end the sale of conventional petrol and diesel cars, in line with more ambitious commitments from around the world."
Germany, India and Holland - who also announced a ban on the sale of new petrol and diesel-powered cars in 2017 - all plan to commence these restrictions by 2030. Britain, in comparison, looks to fall a decade behind in terms of taking the necessary steps to halt the current air pollution crisis.
The report called the situation a "national health emergency", which led to 40,000 premature deaths each year and is linked to health problems including asthma, heart disease and even dementia - costing Britain about £20 billion.
"We are concerned that the government is treating air quality as a box-ticking exercise," said Neil Parish, environment committee chair. "Real change will require bold, meaningful action."
The Government's strategy to improve air quality has been successfully challenged several times in the courts by environmental campaigner.
The committees asked the Government to force the automotive industry to put money into a new fund to improve air quality. They also called for a Clean Air Act and a national air quality support programme for councils.
The UK is in breach of a 2008 EU directive for nitrogen dioxide (NOx), which had a compliance deadline of 2010.
However, electric and hybrid vehicle uptake has actually fallen by a third since the start of 2018 - with high prices, anxiety-inducing battery range and a lack of charging infrastructure putting many buyers off the low and zero-emissions vehicles.
Figures show that fewer than 1000 electric cars have been sold since the beginning of the year. Sales could fall further as the Government grant of £4500 could end in March 2018, with no replacement fund yet finalised.
In the Autumn Budget 2017, the Chancellor committed to "electrify 25 per cent of cars in central Government department fleets by 2022." However, currently the Ministry of Justice has just two electric vehicles in its 1482 vehicle fleet, with Defra's fleet using just two electric vehicles.
Comments
Author

Georgia Petrie
Latest