Government unveils ambitious plans to ban all petrol and diesel car sales by 2040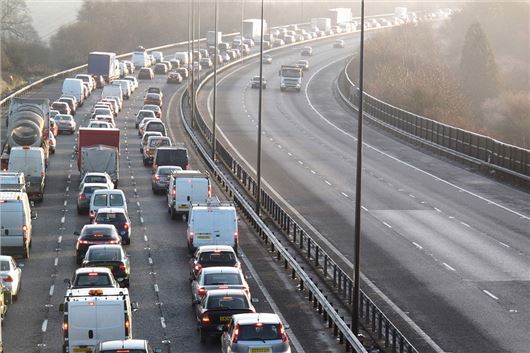 Published 26 July 2017
Petrol and diesel car and van sales could be banned after 2040, as part of Government plans to tackle air pollution.
The ambitious proposals are part of the UK's Clean Air Strategy, which is focused on lowering nitrogen dioxide (NO2). 
As well as banning all new conventional petrol and diesel vehicle sales, the Government will spend £3 billion on improving air quality, with councils being given the power to introduce 'clean air zones' and charge diesels to enter. 
Almost £3 billion has been earmarked to improve air quality, with £1 billion going towards plug-in grant schemes for cars and vans
The Department for Environment, Food & Rural Affairs analysed over 1800 of Britain's major roads and found that 81 breached legal pollution limits for NO2, with 33 of these outside of London. According to a study by the Royal College of Physicians, air pollution causes 40,000 early deaths in the UK every year. 
A national diesel scrappage scheme is not thought to be on the cards, with the Government estimating that it would cost £60 billion to scrap all 10 million pre-Euro6 diesel cars and vans that are currently on the road.
A smaller targeted scrappage scheme could take place in the future, however and be aimed at diesels registered before 1 September 2015, with owners being paid up to £8000 to replace their cars with cleaner electric vehicles. The Government has said it will launch a consultation in the autumn to see if a targeted scrappage scheme is financially viable. 
>> Comment: What the potential ban on sales of new petrol and diesels means for classics
Some £3 billion of public money has been earmarked to improve air quality, with £1 billion going towards plug-in grant schemes for cars and vans. £1.2 billion will also go to the Government's cycling and walking investment strategy, while £89 million will be spent on a green bus fund, which will help bus companies and local authorities in England to put over 1200 new low carbon buses on the roads.
Roughly £100 million will be given to Highways England to improve air quality on the roads while a similar amount will be spent on improving the UK's electric vehicle charging infrastructure.
As well as more money for roads, plug-in grants and cycle routes, local councils will also be able to bid for money from a new Clean Air Fund to support improvements which will reduce the need for restrictions on polluting vehicles. This could include changing road layouts, removing traffic lights and speed humps, or upgrading bus fleets.
Car and van manufacturers found to be using devices on their vehicles to cheat emissions tests could face criminal and civil charges, with fines of up to £50,000 for every device installed, under proposed new laws.
Comments
Author

Dan Powell
Latest