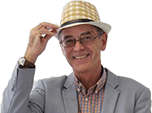 Right Turns Major Cause of Rural Car Crashes

NFU Mutual research reveals turning right is a major cause of rural road accidents.
Large rural insurer NFU Mutual is urging drivers to take extra care when turning right after a study of serious accident claims revealed that a third involved vehicles turning right.
NFU Mutual's research project looked at all factors involved in motor accidents which resulted in claim settlements of over £500,000 in the last four years. These payments are usually made to people who have suffered long-term disability as a result of injuries - or compensation paid to dependants of people who have been killed.
Accidents involving vehicles turning right generally fall into two categories: vehicles turning right from a major road and colliding with oncoming or overtaking vehicles; and vehicles being hit from behind after pulling out onto a major road.
The study revealed that a further third of claims were attributed to poor driving. These involved a wide range of scenarios, including vehicles colliding or running off the road because they were going too fast, failure to stop at junctions, and drivers not seeing other vehicles or pedestrians in time.
Reckless driving was a factor in 6.2% of the claims studied – and drink and drugs a contributory factor in under 3%.
"We've been aware of the risks of tractors turning right – but it was a surprise to find that this manoeuvre is also a factor in so many car, 4 x 4 and lorry accidents," said NFU Mutual Group Chief Executive, Lindsay
He explained that a large number of the 'turning right' accidents involved a vehicle slowing to turn right – and then colliding with following vehicles which had taken the opportunity to overtake. "In many cases motorcyclists are involved in these collisions –and the result is all too often very serious injuries or fatalities. "It is also important for road users to recognise that rural roads are hazardous – accounting for some 70% of serious injury accidents. While
motorways and urban roads can often feel more risky to drivers, their design and safety features in fact makes them a lot safer than winding country lanes."
He said that higher claims settlements were forcing UK insurers to increase motor insurance premiums – and this was also true for NFU Mutual. "We offer an excellent motor cover package and service from our local office network. Our premiums are competitive and most of our car policies include RoadRescue emergency breakdown cover and legal expenses at no extra cost.
"Our cover and service have led to NFU Mutual being voted best car insurer for three years running by AutoExpress magazine – as well as being awarded the top 'Five Star" rating from independent market research organisation Defaqto.
NFU Mutual rural road safety code
NFU Mutual's Rural Road Safety Code is designed to help drivers of vehicles and tractors reduce the risks to themselves and other road users.
Cars, lorries and motorbikes:
· Be patient when driving behind tractors; they are rarely travelling
long distances and at some point will leave the highway
· Look carefully for oncoming and following vehicles before turning
right
· Watch carefully for oncoming traffic before pulling out onto a major
road
· Be prepared for tractors to turn into fields and farmyards and other
less obvious turnings
· Remember that when turning right a tractor with a trailer will pull
over to the left first in order to negotiate the turn
· Check rear view mirrors before trying to overtake
· Indicate clearly before pulling out to overtake
Tractors:
· Make sure the road is clear ahead and behind before turning right -
in particular look behind to check that no vehicle is trying to overtake
· Watch carefully for oncoming traffic before pulling out onto a major
road
· Signal clearly well in advance of slowing down or moving to the right
· Repair broken and defective lights and indicators
· Make sure cab glass, mirrors and lights are clean and free from
obstructions
· Check that trailers and mounted implements are well lit at night
More at
www.nfumutual.co.uk
Comments