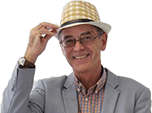 DVLA fees for 2009/10

The Driver and Vehicle Licensing Agency (DVLA) today confirmed the driving licence fees for 2009/10 following a public consultation exercise.
All driving licence services for which no fee is currently charged – such as change of name or address, test pass upgrades and renewals for the over-70s – remain free. The fees for some other services, such as obtaining a first licence, also remain unchanged.
However, some fees will rise so that the DVLA can continue to cover the costs of providing services. The fees for the following transactions will rise from £17.50 to £20:
Provision of a duplicate when a driving licence has been lost, stolen or destroyed
Provision of a "vanity" exchange, when only the photograph is changed
Exchange of a driving licence for removal of endorsements
Processing of ten year renewal photographs
Exchanging a paper licence for a photocard licence
DVLA Chief Executive Noel Shanahan said:
"DVLA provides a wide range of key services to about 40 million people across the UK. We provide as many services as possible free of charge but we must cover our costs through the fees we charge. The fees for 2009/10 will allow us to continue to provide a high standard of service to our customers."
More at
www.dvla.gov.uk
Comments