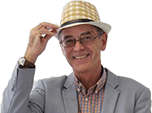 Service and Repair Code Gets OFT Approval

The Motor Industry Service and Repair Code – which is backed by the Society of Motor Manufacturers and Traders (SMMT) and the Retail Motor Industry Federation (RMIF) - has successfully completed the first stage of the Office of Fair Trading's Code approval process.
SMMT and the RMIF together represent car manufacturers, franchised dealers and independent garages. Motor Codes Ltd, the stand-alone body they have established to set up to run the Code on behalf of the industry, has satisfied the OFT that the Code promotes and safeguards consumer interests beyond the minimum requirements of consumer law.
Motor Codes will now carry out comprehensive monitoring procedures - including visits to garages and customer satisfaction surveys - to demonstrate that the Code is working effectively. Only Codes that demonstrate this achieve Stage Two and are entitled to display the OFT Approved Code logo.
Last year problems with car servicing and repairs accounted for more than 23,000 complaints to Consumer Direct. To address concerns about the sector and build consumer confidence, the Code will require that:
1: when member garages provide a quote or estimate for work, they also offer a breakdown of costs including the charges for labour and parts in writing,
2: where it becomes apparent that further work is required, the member garage must first get the permission of the customer before carrying out this additional work,
3: member garages do not take upfront deposits,
4: independent disciplinary procedures are in place with a range of sanctions including warnings and termination of membership to deal with garages who do not comply with the Code,
5: a low-cost independent redress scheme is available to customers, and
6: comprehensive monitoring procedures of member garages take place, including inspection visits by independent RAC engineers.
Charles Wallace, OFT Head of Consumer Codes, said : "Consumers need to know that when they take their car to a garage they are going to get an honest and reliable service. By using a garage that has an approved code, customers can be assured that they will receive a much higher standard of protection than required by law. We will continue to work closely with Motor Codes towards the next stage of OFT Code Approval."
NOTES
1. The OFT's Consumer Codes Approval Scheme (CCAS) aims to promote and safeguard consumer interests by helping consumers to identify better businesses, and to encourage those businesses to raise their standards of customer service. The core criteria cover the organisation of the code sponsor, the preparation and content of the code, complaints handling, monitoring, compliance and publicity. The Enterprise Act 2002 (Part 1, Section 8) gives the OFT powers to approve and promote consumer codes of practice that meet the OFT's core criteria.
2. The OFT's Consumer Codes Approval Scheme consists of two stages. During Stage One the code must meet the OFT's published core criteria, which contain measures designed to remove or ease consumer concerns about undesirable trading practices. At Stage Two the code sponsor must prove that its code lives up to the promises made in Stage One by demonstrating that the code is being effectively implemented by its members and that consumer disputes are properly resolved.
3. The Society for Motor Manufacturers and Traders (SMMT) received approval for its code for new car sales on 27 September 2004 (see press release 153/04). Other code approved organisations include the Vehicle Builders and Repairers Association Ltd, the Direct Selling Association, the Ombudsman for Estate Agents Company Ltd, the Carpet Foundation, Robert Bosch Ltd (Bosch Car Services), and the British Association of Removers
4. Code sponsors who have completed Stage One and are working towards approval of their consumer code are: MVRA Ltd, Debt Managers Standards Association, Safebuy, British Healthcare Trades Association, the Renewable Energy Association and the Institute of Professional Willwriters.
After a three-month subscription period that saw thousands of businesses log on to
www.motorindustrycodes.co.uk
to subscribe to this groundbreaking initiative, the Code goes live to consumers today. Having satisfied the Office of Fair Trading (OFT) that the Code promotes and safeguards consumer interests beyond the minimum requirements of consumer law, the Code has now completed stage one of the OFT's Consumer Codes Approval Scheme.
What is the Motor Industry Code of Practice for Service and Repair?
An industry-wide, self-regulating Code of Practice to promote and safeguard consumers' interests by helping them to identify better businesses and encourage garages to raise their standards of customer service.
Any garage in the UK which services and/or repairs cars or light commercial vehicles can sign up to the Code, providing they agree to meet the standards set
Annual subscription fee will be £75 per outlet, with a further cost of £175 every 24 months for a compliance check
Full details can be requested by interested garages from
enquiries@carserviceandrepair.co.uk
The Code will be monitored by the Code administrator (Motor Codes Ltd), which is in turn monitored by the OFT.
Subscribing garages will face a regular compliance check to ensure they continue to meet the standards set out in the Code
Advice to consumers:
Visit
www.motorindustrycodes.co.uk
to identify your nearest subscribing garage
In the event of a dispute:
1. Speak to the garage's dedicated customer service representative
2. If unable to resolve the complaint, phone the free consumer advice line
3. Refer complex cases to the conciliation service
4. If conciliation does not resolve the complaint to the satisfaction of the consumer, subscribers will agree to independent arbitration, with a fixed fee for each party, if the consumer wishes
5. Freepost reply forms available at each garage or online via
www.motorindustrycodes.co.uk
, allow garage customers the opportunity of appraising Motor Codes of the sector performance
Background to the Code:
National Consumer Council (NCC) publishes paper "At a crossroads – getting the UK car servicing and repair sector back on track" claiming shoddy repair work was costing the consumer £4 billion a year. NCC called for the industry to obtain and maintain full OFT approval or be subjected to legislation.
Industry acknowledges poor perception of the sector and starts development on strategy to alter positively the views of consumers.
12 November 2007: Retail Motor Strategy Group gives SMMT thumbs up to house Code body and continue development .
November 2007: Consumer Minister, Gareth Thomas MP is reassured that this is a means of addressing the estimated £4 billion a year cost to consumers through shoddy service and repairs.
May 2008: Development continues with the Code launching to the trade, starting the subscription process.
29 August 2008: Code completed stage one of the OFT's Consumer Codes Approval Scheme, the first step to OFT approval and went live to consumers.
Comments