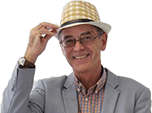 Five Years for Careless Drivers Who Kill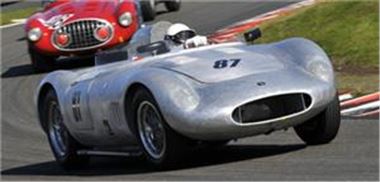 Drivers who kill whilst avoidably distracted at the wheel will face prison under new careless driving laws that come into force on Monday 18 August.

The new offences will, for the first time, allow courts to imprison drivers who cause deaths by not paying due care to the road, or to other road users. They are designed to plug the gap in current legislation and so prevent drivers who kill walking away from court with just a fine.

Avoidable distractions which courts will consider when sentencing motorists who have killed include:

- using a mobile phone (calling or texting)

- drinking and eating

- applying make-up

- anything else which takes their attention away from the road and which a court judges to have been an avoidable distraction

The new laws will also penalise uninsured, disqualified or unlicensed drivers who kill.

The new offences will carry custodial sentences of:

- up to five years for causing death by careless driving

- up to two years for causing death by driving while unlicensed, disqualified or uninsured

Prior to the introduction of these new laws, the maximum sentence for those convicted of causing death by careless, uninsured or unlicensed driving was a maximum £5000 fine and penalty licence points.

Justice Minister Maria Eagle said:

"Drivers who kill through carelessness will no longer be able to walk away from court with just a fine.

"Neither should uninsured or unlicensed drivers who deliberately flout the law.

"Driving requires full concentration at all times. A moment's distraction can make the difference between life and death."

Road Safety Minister Jim Fitzpatrick said:

"The Government is committed to continually improving safety on Britain's roads. Under the Road Safety Act we have already brought in tougher penalties for drivers who use hand-held mobile phones at the wheel and the introduction of these new offences today is the latest step to tackle bad driving and further improve safety on our roads.

"Last year the number of people killed fell below 3,000 for the first time since records began in 1926 but eight people are still dying on the roads each day. Where carelessness - or an uninsured, disqualified or unlicensed driver - causes a death it is right that the driver should face tough penalties."

ACPO spokesman on roads policing and Deputy Chief Constable Gwent Police Mick Giannasi said: "Careless drivers put themselves and others at risk every time they get behind the wheel of a car.

"Despite good progress in recent years to reduce the number of people killed or seriously injured on the UK's roads, more can be done to prevent the unnecessary loss of life. The introduction of this legislation will hit home the message that driving is a hazardous activity that requires total concentration. Allowing distractions to affect your standard of driving is not acceptable and will now be more appropriately punished under the law." The independent Sentencing Guidelines Council published definitive guidelines on sentencing for death by driving offences in July of this year.
Comments