Fuel retailers urged to cut pump prices as wholesale prices drop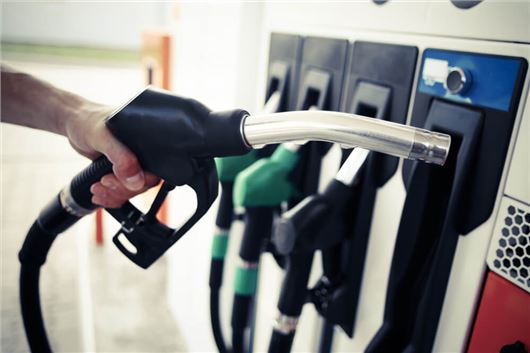 Published 30 June 2022
Average price of petrol now

191.25

p-per-litre and diesel

199.02

p.
Fuel retailers urged to cut fuel prices by 5p-per-litre now that wholesale prices have dropped. 
Pressure mounts on the Government to do more to support motorists. 
Fuel retailers are being urged to cut pump prices now that the wholesale price of both fuels has dropped. 
Average fuel prices yesterday (29 June 2022) were barely changed from the previous day with petrol at 191.25p-per-litre, compared to 191.24p the day before (28 June 2022) and diesel at 199.02p (compared to 199.01p).
However, the RAC suggests that prices are still above where they should be, given that wholesales prices have fallen in recent weeks. 
RAC fuel spokesman Simon Williams said: "As we have been saying for over a week there is now a compelling case for major retailers to cut the price of petrol to reflect lower wholesale costs. Our analysis shows the average cost of a litre of petrol is considerably overpriced. Drivers really should be paying around 186p per litre – five pence less than they are today – if wholesale prices were being reflected fairly at the pumps. This would see the cost of filling a 55-litre family car drop by £3, from £105 to a fairer £102."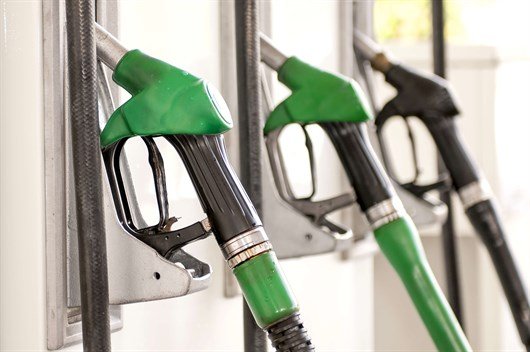 Retailers accused of 'rocket and feather' pricing
Williams accused retailers of so-called 'rocket and feather' pricing – where retailers are quick to put up their prices in a rising market but slow to reduce them.
"Major retailers really need to cut their prices now, and going forwards they need to reduce them as soon as wholesale prices drop to give drivers confidence they're not being taken for a ride every time they fill up," he said. 
However, Gordon Balmer, director of the Petrol Retailers' Association (RPA), defended the margins that fuel retailers have been making. 
He said: "Independent fuel retailers need to have around 10.0ppl to operate their business. This year average fuel margins have been about half of that and this is in the context of reduced fuel sales and rising labour and energy costs. Our members monitor their competitors' prices all the time to ensure that they as pricing fuel as competitively as possible."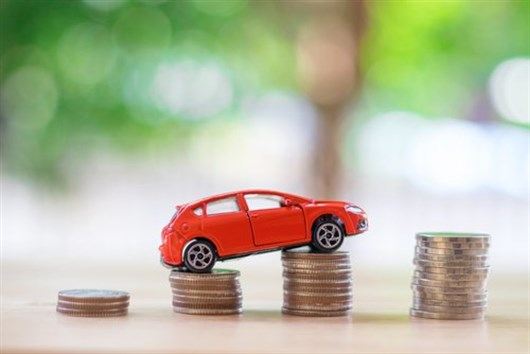 Call for 20p-per-litre fuel duty cut
Pressure is mounting on the Government to go further than the 5p fuel duty cut announced in the Spring Statement to help drivers, particularly those who rely on their cars to get to work.
Campaign group Fair Fuel UK is calling for a fuel duty cut of at least 20p per litre, pointing out that other European countries have gone further than the UK Government's 5p cut. 
Earlier this week both the Prime Minister Boris Johnson and Chancellor Rishi Sunak hinted that more might be done by the Government to cut fuel prices. 
Williams said that such a move "can't come soon enough". 
"Suggestions that the Government might be about to announce more support for hard-pressed drivers are welcome," he said. 
The Competition and Markets Authority (CMA) is currently carrying out a 'short and focused review' of the fuel market, and will provide advice to the UK Government on steps that might be taken to improve outcomes for consumers across the UK, as requested by Business Secretary Kwasi Kwarteng.
What factors determine fuel prices?
Wholesale fuel prices help determine how much you pay at the pumps, although fuel retailers have a part to play as they can choose to cut or increase prices. 
The Government can also influence price by what it sets the fuel duty at. Currently it is set at currently 52.95p-per-litre, following a 5p cut in the Spring Statement. VAT at the standard 20 per cent rate is also added to every forecourt fuel transaction. 
The other factors influencing wholesale fuel prices are: the global price of crude oil; supply and demand for crude oil; oil refinery production and capacity; the pound to dollar exchange rate, as refined fuel is sold in US dollars per metric tonne; distribution costs; and the margin fuel retailers decide to take. 
Where can I find the cheapest fuel prices near me?
Generally, the big four supermarkets (Asda, Morrisons, Sainsbury's and Tesco) have the cheapest fuel prices. Motorway service stations, in contrast, are usually the most expensive place to fill up. 
Ask HJ
Can I put E10 fuel in my Golf R?
My Volkswagen Golf R is recommended to run on super unleaded 98 RON which is now super expensive. I know the performance and mpg might drop slightly if I use 95 RON E10 fuel but will it damage the engine at all?
It won't damage the engine by using 95 RON fuel, the car will adjust itself to the new fuel via the ECU but it will reduce the power output and engine response because your car is tuned and designed to run 98 RON. Expect slightly worse MPG, too. Why not try one of the cheaper supermarket high octane fuels? Tesco's 99 Momentum, for example, is recommended by many and is often only 6p/7p a litre more than 95.
Answered by
Lawrence Allan
More Questions
Ask HJ
Should I buy an electric, diesel or petrol vehicle or keep my current car?
I don't know what to do about purchasing a new car. Should I buy an electric, diesel or petrol vehicle? I have heard from various friends who have purchased electric vehicles of many teething problems and faults but where I live today some fuel stations are out of petrol and diesel. I personally feel with the uncertainty at present I will keep my 2016 vehicle until I feel more confident of what's happening next. I imagine many other people are in the same position. What's your view?
There's certainly nothing wrong with keeping your 2016 vehicle for now – it'll have lots of life left in it and you'll be avoiding the current turbulent car market. If you do wish to change, you need to look at factors like how many miles you cover a year and what kind of driving you do. If you spend all of your time on the motorway, covering more than 12,000 miles a year, a diesel still makes sense. Otherwise, we'd recommend a petrol, hybrid or electric alternative. Can you charge a car at home (i.e. have access to off-road parking with electricity)? If you do, and you rarely travel further than, say, 200 miles in a day, then now could be the right time to swap to an electric car.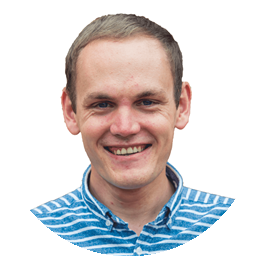 More Questions
Comments
Author

Sarah Tooze
Latest