Petrol and diesel ban brought forward to 2030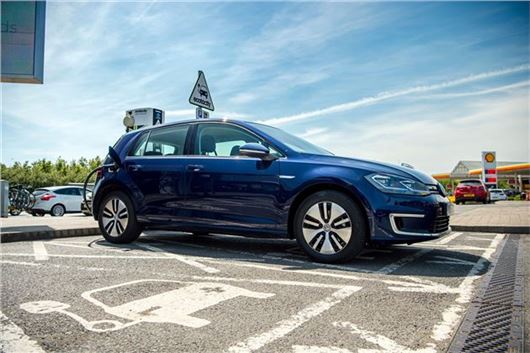 Published 17 November 2020
Prime minister Boris Johnson has announced that the ban on the sale of new petrol and diesel cars will be brought forward from 2035 to 2030. However, industry experts have warned there isn't enough time or investment to make this switch to electric vehicles feasible.
New vehicles that are solely petrol or diesel-powered will be banned from sale in 2030. The date was originally set for 2040, but was brought forward to 2035 earlier this year. New hybrid cars will be banned from 2035.
Boris Johnson announced the measure along with a raft of new environmental policies. The prime minister made it clear that he planned to create jobs and address climate change at the same time.
While electric car sales have been increasing in recent years, EV sales still account for less than seven per cent of all new vehicles bought in the UK, according to the Society of Motor Manufacturers and Traders (SMMT).
An SMMT spokesperson said: "This new deadline, fast-tracked by a decade, sets an immense challenge."
The Government hopes the policy will energise the market for electric cars over the next decade, as well as helping the UK to achieve net zero emissions by 2050.
>>> Less than a fifth of EV charging points in the UK are fast chargers
However, the automotive industry has long argued that significant funding for infrastructure is required to help convince motorists to switch to electric cars, which are currently more expensive than petrol or diesel vehicles due to Research and Development costs factoring into the price of the relatively new green technology.
"Currently, around just five per cent of UK automotive technicians are adequately trained to work on electric vehicles [...] That means some of that £12bn investment promised by the Prime Minister needs to be put towards skills training", commented CEO of the Institute of the Motor Industry (IMI), Steve Nash.
Another key point of the plan is a £1.3bn investment in electric vehicle (EV) charging points. Grants for EV buyers will stretch to £582m to help people make the transition.
According to the RAC, the Government collects around £28bn a year from fuel duty. The Treasury will need to devise a new system to plug the inevitable hole in fuel duty revenue that the switch to EVs will create. 
RAC head of roads policy Nicholas Lyes said: "While many EV drivers will charge at home and start with a 'full tank', this won't be possible for everyone, particularly those without off-street parking. Right now running an EV requires a level of planning as charging generally takes significantly longer than a visit to a fuel forecourt."
Comments
Author

Georgia Petrie
Latest