One in seven drivers have no car security measures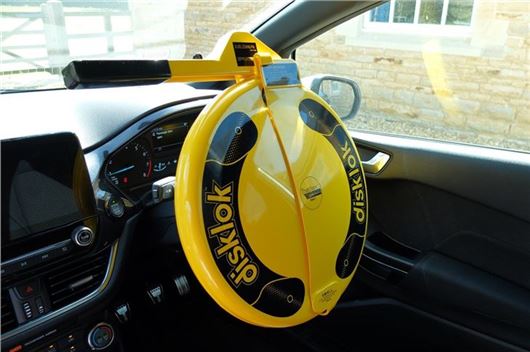 Published 27 November 2020
New research has found that just one in seven drivers have any form of car security in place, despite car theft figures rising significantly over the last five years.
Of those who do have safety features installed in their cars, the most common measures are car alarms, which nearly two thirds of vehicles have (60 per cent), followed by built in steering locks (38 per cent) and vehicle immobilisers (36 per cent). Completing the top five are GPS trackers (17 per cent) and steering locks (12 per cent).
>>> What is keyless theft and how can you prevent it?
The research by Direct Line found that public car parks are the UK's largest vehicle crime hotspot, followed by on-street parking outside the owner's property.
As part of the study of over 2000 drivers, the insurer analysed where cars were most likely to be stolen, broken into or attempted to be broken into. Parking away from the home, such as while on a holiday or on an outing took third spot (15 per cent).
While the use of garages has decreased by nearly a third, the use of on-street parking has increased by over a quarter (26 per cent) in the last decade. An estimated 1.7 million fewer motorists park their car in a garage now compared to ten years ago.
Over the last five years, car theft in England and Wales has increased by 29 per cent, according to a Crime Survey published by the ONS. An estimated 80,000 thefts of vehicles reported between April 2019 and March 2020, which is a significant rise from the 62,000 reported between April 2014 and March 2015.
Most common security features installed in people's vehicles
| | |
| --- | --- |
| Security measure | Percentage of drivers who have this security measure |
| Car alarm | 60 per cent |
| Steering lock (built in) | 38 per cent |
| Vehicle immobiliser | 36 per cent |
| GPS tracker | 17 per cent |
| Steering lock (accessory) | 12 per cent |
| Faraday Pouch (car key signal blocking cage/pouch) | 8 per cent |
| Wheel Clamps | 7 per cent  |
Comments
Author

Georgia Petrie
Latest