Those that pass their test first time make safer drivers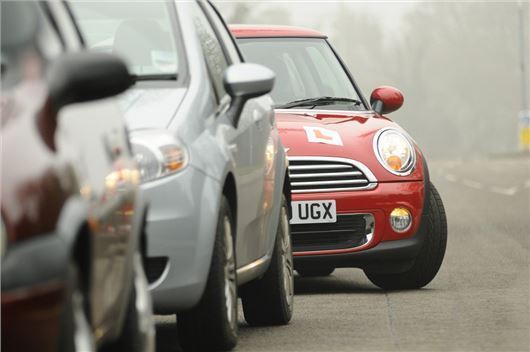 Published 25 June 2020
Drivers who pass their driving test at the first time of asking are among the safest on the road, according to new research. 
MoneySuperMarket.com surveyed 2000 drivers and found that over a third (36 per cent) of first-time passers have never had an accident.
At the other end of the scale, only a fifth (18 per cent) of drivers who passed on their fifth attempt had no accidents over their driving lifetime, while 34 per cent from this group reported five accidents in their first three years on the road, as well as an average of five accidents over the course of their driving lifetime.
Overall, UK drivers have an average of two accidents over the course of their lifetime, but the study has found that those that require fewer test attempts have fewer accidents on average.
In comparison, 27 per cent of drivers that passed on their second attempt had had no accidents since passing their test, whilst more than half (51 per cent) had no accidents in their first three years on the road.
Calculated by region, the West Midlands has the most first-time passers (48 per cent), while London has the fewest with just one in four (26 per cent) drivers passing on their first try. London drivers also have four accidents on average over their driving lifetimes.
Number of driving tests taken and average number of accidents over driving lifetime:
| | |
| --- | --- |
| Number of driving tests taken | Number of accidents (on average) |
| 1 | 1.6 |
| 2 | 1.7 |
| 3 | 1.9 |
| 4 | 2.8 |
| 5 | 5.0 |
| 6 | 6.6 |
>>> Learners head away from cities in order to pass their driving tests

Comments
Author

Georgia Petrie
Latest