Hyundai Discounts up to £5,712 via Drivethedeal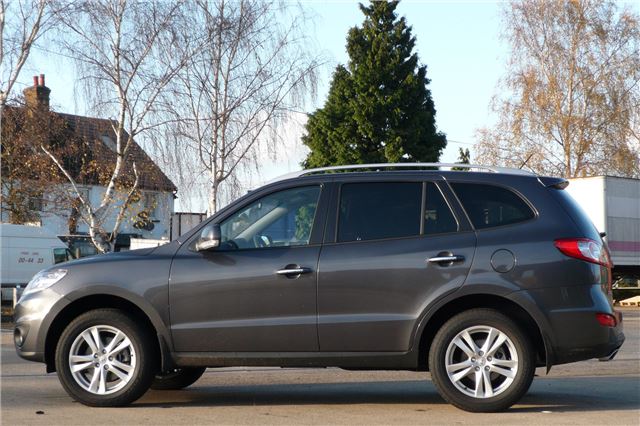 Drivethedeal is offering substantial conditional discounts on new Hyundai models, up to £5,712 on the outgoing Santa Fe model, making this an excellent buy at just £21,042 for the 7 Seater Premium model.
These brand new Hyundais are all supplied by UK main dealers, prices include Road Tax and free delivery to your door, and buyers will be the first registered keepers of the cars.

With discounts of around 20%-25% off most of the range these deals are not to be missed.
*SEE CONDITIONS BELOW
Hyundai i10 1.2 Classic 5dr £6,615 Saving £1,730 * (22.5%)

Hyundai i10 1.2 Active 5dr £6,885 Saving £2,060 * (25%)


Hyundai i20 1.2 Classic 3dr £7,835 Saving £2,160 * (23%)

Hyundai i20 1.2 Active 5dr £9,035 Saving £2,560 * (23.5%)

Hyundai i20 1.4 CRDi Blue Drive Active 5dr £10,383 Saving £3,111 *(24%)


Hyundai iX20 1.4 Active 5dr £11,545 Saving £1,715 *

Hyundai iX20 1.6 CRDi Blue Drive Active 5dr £12,995 Saving £2,050 *


Hyundai I30 1.4 Active 5dr £12,387 Saving £3,159 * (21%)

Hyundai I30 1.6 CRDi Blue Drive Active 5dr £14,484 Saving £3,511 * (20%)

Hyundai I30 1.6 CRDi [128] Blue Drive Style 5dr £15,452 Saving £3,843 * (20.5%)


Hyundai I40 1.7 CRDi [115] Blue Drive Active 4dr £15,952 Saving £2,443 *

Hyundai I40 Tourer 1.7 CRDi [115] Blue Drive Active 5dr £16,995 Saving £2,650 *


Hyundai iX35 1.7 CRDi Premium 5dr 2WD £16,437 Saving £3,958 * (20%)

Hyundai iX35 2.0 CRDi Premium 5dr Auto £20,504 Saving £4,556 * (19%)


Hyundai SANTA FE 2.2 CRDi Premium 5dr [7 Seats] £21,042 Saving £5,712 * (22%)


Hyundai Veloster 1.6 GDi 4dr £13,926 Saving £4,013 * (23%)


* The quoted prices include:

1. £200 discount on i10 1.2 Classic and £450 discount on i10 1.2 Active models
2. £250 discount on iX20 and i40 models
3. £500 discount on i20 1.2 Classic model and £1,000 discount on i20 Active models
4. £1,350 discount on i30 models (ex. Style model)
5. £1,500 discount on i30 Style and iX35 models
6. £1,900 discount on Veloster model
7. £2,400 discount on Santa Fe model

This discount is conditional upon you taking out PCP finance at 6.9% APR Representative arranged by the dealer. If you do not wish to take out this finance then you will need to add £200 - £2,400 respectively to the prices quoted. Hyundai is offering PCP finance at 6.9% APR Representative over 36 months period. Terms and conditions apply. The dealer that Drivethedeal puts you in touch with will arrange the finance if required. Subject to Status. Written quote available on request.

Hyundai is marketing both Hire Purchase and PCP finance deals at 4.9% APR Representative over 36 months with a minimum deposit of 10%. If you would like any of these offers please telephone Drivethedeal on Tel: 01628 472276 or 08456 262626 to discuss it.

I40 Models Only:

Please note there is a 3 year/30,000 miles servicing plan available if you take a PCP finance with Hyundai for just £10 per month. Otherwise, it is available for £349 (incl. VAT). If you wish to buy this pack then you will
need to add £349 to the prices we are quoting. Terms and conditions apply.


These deals and many more at www.drivethedeal.com




Comments