Latest Mercedes-Benz offers from Drive the Deal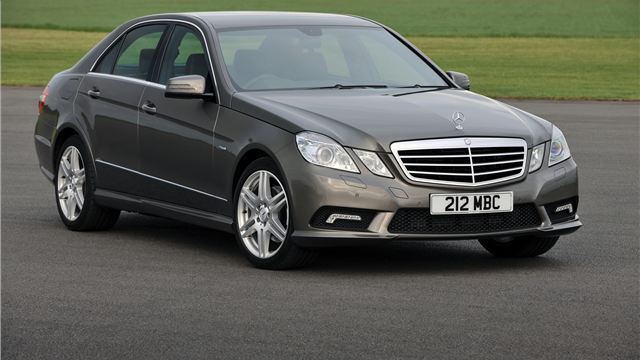 www.drivethedeal.com has some excellent deals on brand new Mercedes-Benz models, all supplied by UK main dealers. Prices including road tax and delivery to your door.
With savings of around £5,000 off a new C-Class and up to £9,000 off a new E-Class Saloon or Estate, these deals are not to be missed.
There are also savings of around £6,000 off the E-Class Cabriolet, a car in high demand during the summer. 
Mercedes A160 CDI BlueEFFICIENCY Classic SE 5dr £12,935 Saving £4,190
Mercedes B180 CDI BlueEFFICIENCY SE 5dr £21,105 Saving £955
Mercedes B180 CDI BlueEFFICIENCY Sport 5dr Auto £22,995 Saving £1,815
Mercedes C220 CDI BlueEFFICIENCY AMG Sport Plus 2dr Coupe Auto [new model] £29,914 Saving £5,117
Mercedes C250 CDI BlueEFFICIENCY AMG Sport Plus 2dr Coupe Auto [new model] £30,835 Saving £5,236
Mercedes C200 CDI BlueEFFICIENCY Executive SE 4dr Auto [new model] £23,975 Saving £4,821
Mercedes C220 CDI BlueEFFICIENCY AMG Sport 4dr Auto [new model] £26,650 Saving £5,221
Mercedes C250 CDI BlueEFFICIENCY AMG Sport Plus 4dr Auto [new model] £28,425 Saving £5,486
Mercedes C200 CDI BlueEFFICIENCY Executive SE 5dr Estate Auto [new model] £24,995 Saving £5,001
Mercedes C220 CDI BlueEFFICIENCY AMG Sport 5dr Estate Auto [new model] £27,694 Saving £5,377
Mercedes C250 CDI BlueEFFICIENCY AMG Sport Plus 5dr Estate Auto [new model] £29,469 Saving £5,642
Mercedes E220 CDI BlueEFFICIENCY SE 4dr Tip Auto [7] £25,919 Saving £5,696
Mercedes E250 CDI BlueEFF Avantgarde 4dr Tip Auto [7] £29,734 Saving £6,117
Mercedes E350 CDI BlueEFF [265] Sport 4dr Tip Auto [SS] £29,731 Saving £9,442
Mercedes E220 CDI BlueEFFICIENCY SE 5dr Estate Tip Auto [7] £27,663 Saving £5,808
Mercedes E250 CDI BlueEFF Avantgarde 5dr Estate Tip Auto [7] £31,299 Saving £6,350
Mercedes E350 CDI BlueEFF [265] Sport 5dr Estate Tip Auto [SS] £31,470 Saving £9,675
Mercedes E220 CDI BlueEFFICIENCY Sport Coupe 2dr Tip Auto £31,191 Saving £5,404
Mercedes E350 CDI BlueEFF [265] Sport Coupe 2dr Tip Auto £34,054 Saving £5,755
Mercedes E220 CDI BlueEFFICIENCY Sport Cabriolet 2dr Tip Auto £33,995 Saving £5,979
Mercedes E350 CDI BlueEFFICIENCY [265] Sport Cabriolet 2dr Tip Auto £36,851 Saving £6,327
Mercedes SLK 200 BlueEFFICIENCY 2dr Tip Auto £28,229 Saving £3,200
Mercedes SLK 250 CDI BlueEFFICIENCY AMG Sport 2dr Tip Auto £32,449 Saving £3,751
Mercedes R300 CDI BlueEFFICIENCY 5dr Auto £33,502 Saving £11,073
Mercedes ML250 CDi BlueTEC Sport 5dr Auto £42,983 Saving £2,320
Mercedes ML350 CDi BlueTEC Sport 5dr Auto [Comand] £46,733 Saving £3,886
Mercedes GL350 CDI BlueEFFICIENCY [265] 5dr Tip Auto £46,104 Saving £12,830
Mercedes S350 CDi BlueTEC 4dr Auto [Start Stop] £48,098 Saving £13,235
These deals and many more at www.drivethedeal.com
Comments