1959 Cadillac DeVille For Sale in USA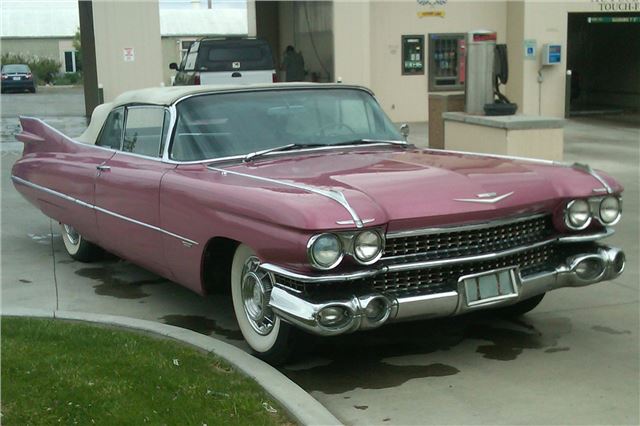 Jawad Boulos is offering for sale this iconic 1959 Cerise Cadillac Deville Convertible.

He bought the car 2 years ago from a large collection of 200 cars in the USA wharte it had been in storage .

The car has a very nice, black naugahyde interior, nice paint and body (restored 20 years ago, then in storage for 20 years), newly rebuilt engine and transmission, all new braking system and many other replacement items .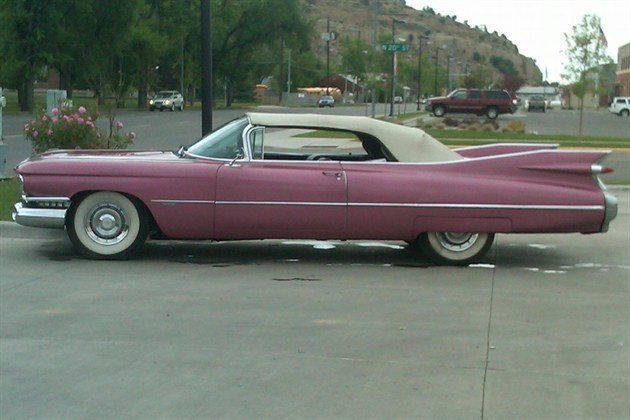 It has driven just 20 miles since the engine transsmision been proffesional rebuild .

The car is located in Billings-Montana-USA .

Asking price 75,000 euros.

Vendor: Jawad BOULOS, 93 bd Edouard Herriot, 06200 Nice, France. tel +33-6-10-14-55-75, email: jawad.boulos4@gmail.com
Obviously any buyer needs to staitsfy himself of the legality of any purchase contract he enters into.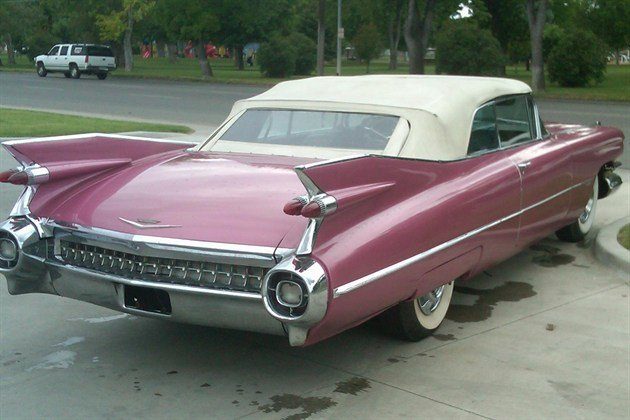 Works carried out on car:

Bore cylinders, sleeve 1 cylinder, hot tank and clean, grind crank, and install cam bearings

Rebuild 390 Cadillac engine, valve job, stainless seats, rebuild distributor,generator, and starter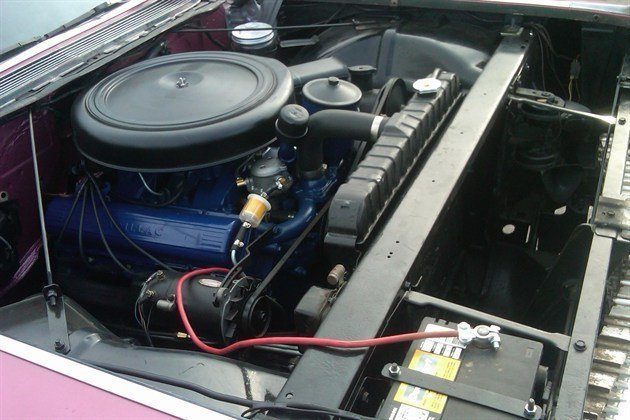 Engine parts (new) :* valve keepers, valve springs, rocker arms, crank gear and oil pump kit 8 Pistons, piston ring set, main bearing set, rod bearing set, cam bearing set, overhaul gasket set, timing chain set, cam gear, crank gear, camshaft, valve lifters, and oil pump

Transmission rebuild by Rebuild Center

Radiator and fuel tank clean/repair

Brakes: new rear cylinders, front set, brake shoes, Front Drum seals, turn drums, front brake hoses, master cylinder rebuilt, rear brake hose, Rebuild master brake cylinder
Miscellaneous parts, hoses, clamps, oils, bolts, water pump, Engine & transmission mounts, water pump, air cleaner and push rod, Carburettor.
Comments