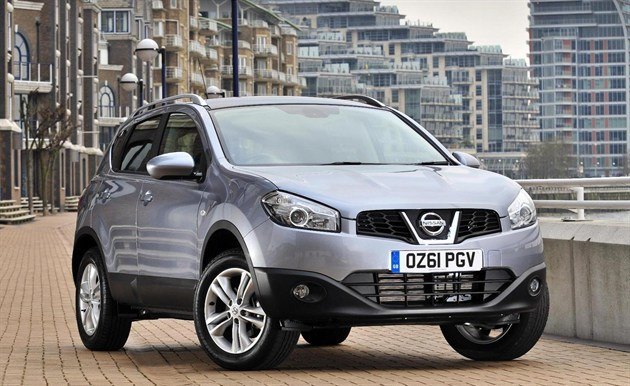 We've brought you a selection of the latest manufacturer offers here – but you'll also find a huge number of reduced price new cars on offer in the deals section of the site here.
There's a wealth of offers covering every kind of car, so to help narrow down the choices we've picked out offers on twelve of the most popular models on Honestjohn.co.uk.

The Yeti is an extraordinarily popular car, and rightly so. The broad range offers something for everyone, with spacious interiors, plenty of engines and the versatility of a crossover design.
Despite its popularity, there are deals to be had on new and pre-registered models in the Deals section, and buyers can expect around at least £1000 off the list price. Click here for a list of Yeti offers. 

The current shape Focus launched last year and has since been one of the most popular cars on the site. Offering enjoyable handling, good quality and a wealth of modern technology, it's got something for everyone.
The deals section lists literally hundreds of reduced price new and pre-registered cars, and in many cases buyers can expect more than £4000 of a brand new, unregistered vehicle.

The ix35 represents good value for money even at full list price, thanks to high build quality, refinement and a strong warranty package – so the reductions offered in the deals section make for an even more enticing prospect.
The best offers come from New Car Discount, and will save you more than £4000 off the list price of a 2.0-litre diesel in Premium trim with Media Pack.

The Polo is perennially popular thanks to its combination of big car quality and small car dimensions. Its popularity means that discounts are often hard to come by, but Drive the Deal is offering more than £1000 off list prices, although £500 of that as conditional upon the buyer taking out finance.

The new Picanto is efficient and well built, and it even looks the part. It's also one of the cheapest new cars on sale, so buyers might not expect big savings when buying new.
Surprisingly, though, there are some good deals to be had, particularly from New Car Discount, which is offering reductions of between £700-£800.

Honest John introduces his C3 Picasso road test – "Prepare yourself for a rave review," so it must be doing something right. There's a versatile, spacious cabin with seating that's adjustable to suit all shapes and sizes, and the ride is smooth.
Better yet, there are some great savings on offer in the deals section. You can expect almost £4000 off the list price in some cases – click here for more details.

The Mondeo is due for replacement soon, but that's not to say there's anything wrong with the current model. It's great to drive, comfortable and roomy, with a high quality cabin.
The cars popularity and the huge number of dealerships across the country mean that there are plenty of pre-registered models on offer with thousands of pounds off, and there're even brand new models with reductions of more than £3000 in the deals section.

Executive cars often lack a certain flair when it comes to their interiors – that's not the case with the XF. Indeed, it's a handsome car both inside and out, and the new 2.2-litre diesel is very economical.
Buyers can expect between £2000 and £7000 off new models in the deals section, with reductions on everything from the economical 2.2 to the high performance XFR.

The RCZ offers wonderful good looks, sure-footed but enjoyable handling and exclusivity, all for less than its biggest rival, the Audi TT – and that's before you consider the discounts offered in the deals section.
Perrys has the 1.6-litre THP petrol in sporty 200bhp form with savings of £4,200 off the list price, making it a real bargain.

One thing the TT has that the RCZ doesn't, though, is the option of a soft-top roadster, and with Spring just around the corner, now's the time to beat the rush.
Drive the Deal has a selection of 1.8 TFSI models with savings of around £3000 off the list price, as well as more economical 2.0 TDI diesels.

The British-built Nissan Qashqai is a huge success story for Nissan. Built in Sunderland, the Qashqai made compact crossovers some of the most popular new cars on sale. Reasonably cheap to run, practical and well equipped, it's easy to understand its popularity.
A quick browse of the deals section reveals hundred of offers, with savings of more than £2000 available on both petrol and diesel models in various levels of trim.

Honest John says that the Mazda2 offers "a perfect blend of performance, handling, gearing and economy for a small hatchback," which is very high praise indeed. The attractively styled Mazda2 is lighter than many rivals, which improves economy and driver enjoyment.
Buyers can expect to save more than £1500 on brand new, unregistered examples, and there are a few preregistered models on offer with more than £3000 off.
Whether you're on the hunt for a supermini, a family saloon, a sports car or anything else, you'll find a selection of reduced price new cars in the deals section here, along with used car classifieds and monthly finance offers.