Latest Skoda offers from Drive the Deal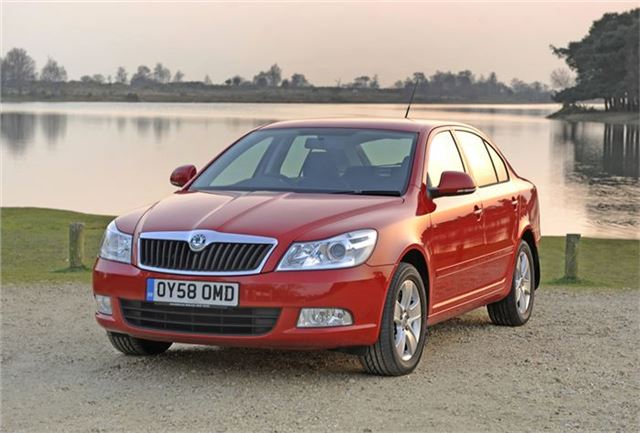 www.drivethedeal.com has a selection of brand new Skodas with significant reductions, all supplied by UK main dealers.
Buyers can save around £2,000 on the Fabia and popular Yeti, and around £4,000 on the Octavia in both hatchback and estate forms.
A full list is below. All prices include first year tax and delivery to your door.
Skoda Fabia Hatch 1.2 12V S 5dr £8,475 Saving £1,945
Skoda Fabia Hatch 1.2 TSi 105 Elegance 5dr £11,040 Saving £2,675
Skoda Fabia Hatch 1.2 TSI 105 Elegance 5dr DSG £11,596 Saving £2,834
Skoda Fabia Hatch 1.4 TSI vRS 5dr DSG £14,553 Saving £1,804
Skoda Fabia Hatch 1.6 TDI CR S 5dr £9,588 Saving £2,262
Skoda Octavia Hatch 1.6 TDI CR GreenLine II 5dr £14,337 Saving £3,538
Skoda Octavia Hatch 1.6 TDI CR Elegance 5dr £14,831 Saving £3,678
Skoda Octavia Hatch 2.0 TDI CR vRS 5dr £16,860 Saving £4,236 
Skoda Octavia Hatch 2.0T FSI vRS 5dr £16,327 Saving £4,023
Skoda Octavia Estate 1.6 TDI CR GreenLine II 5dr £15,372 Saving £3,832
Skoda Octavia Estate 2.0 TDI CR vRS 5dr £17,670 Saving £4,466
Skoda Yeti 2.0 TDI CR [140] SE 4x4 5dr £18,415 Saving £2,316
Skoda Yeti 2.0 TDI CR [170] Elegance 4x4 5dr £20,912 Saving £2,689
Skoda Yeti 2.0 TDI CR [140] Elegance 4x4 5dr DSG £21,380 Saving £2,730
For more information on these deals, as well as a selection of deals on other vehicles, visit www.drivethedeal.com
Comments