61-plate Qashqai deals from UK Car Discount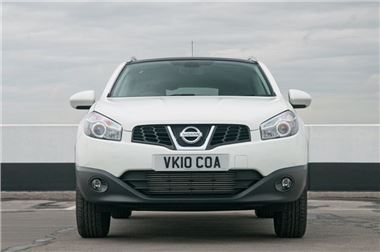 UK Car Discount has a selection of brand new Nissan Qashqai models available, all ready to be registered with the new 61-plate. All cars come with full manufacturer warranty, 12 months tax, metallic paint and free delivery. See below for a list of avaialable cars. 
Nissan Qashqai 1.5Dci Visia Puredrive £15970 Saving £2520
Nissan Qashqai 1.6 N-Tec Stop/Start £17077 Saving £3163
Nissan Qashqai 1.5DCi Accenta £17032 Saving £3158
Nissan Qashqai 2.0DCi N-Tec Auto 4WD £22227 Saving £3713
Nissan Qashqai 1.5DCi Tekna £19552 Saving £3438
Nissan Qashqai 2.0 DCi Tekna £20611 Saving £3879
A £500 deposit secures the car, with the remaining balance payable on delivery. UK Car Discount also has a range of finance options available. 
Click on UK Car Discount to configure your vehicle or call 0161 946 3500.
Comments