61-plate: The background info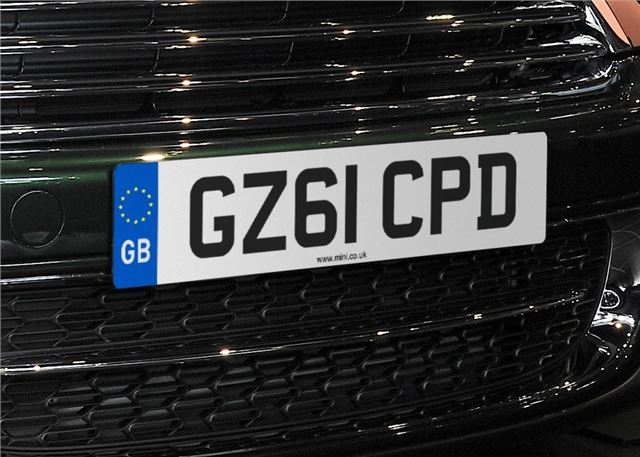 September will see the introduction of the 61-plate, but number plates haven't always change bi-annually. In fact, at the beginning the system was very different indeed. 
The Motor Car Act of 1903 saw the introduction of registration marks for cars, and since then, in one form or another, vehicles have carried identifying numbers. Originally these were a letter followed by a number – the first number plate ever issued was 'A1.'
Obviously this form of registration wouldn't last long, and was soon replaced by a system of two letters and four numbers, and then by three letters and three numbers: 'ABC 123.' The first letters were a sort of 'area code' which identified the place in which the vehicle was registered. During the 1950s the numbers and letters were reversed.
Until the 1960s number plates were governed by local vehicle licensing centres, and as more cars were registered, sold, and moved around, the local system came under strain, and so the DVLC, now called the DVLA, was formed and worked alongside the local offices.
1963 saw the 'suffix' number plate's introduction, with the year of registration represented by a suffixed letter and the location of first registration in the form of the first three letters: 'ABC 123A.'
In 1973 number plate design was standardised – plates had to be reflective, with a standardised black font on yellow at the rear and white at the front.
The suffix form of number plate ran until 1983, when it was simply rotated to a prefix form: 'A123 ABC.' New registration years came every August, so from August 1983 until August 1984 cars were 'A reg,' followed by 'B reg' from August 1984 until August 1985.

In the late 1990s there were a huge number of registrations every August as people rushed to get the new number plate first. To smooth this out it was decided that new number plates should be introduced bi-annually. In 1999 the changes came into effect, with new number plates introduced in March and September each year.
By this time it was obvious a new system was needed. There are, after all, only so many letters in the alphabet. In September 2001 the current system was introduced with the 51-plate.
The current system consists of two letters and two numbers followed by a further three letters. The first two letters identify the location in which the car was first registered and the second two identify the year. The last three letters are random.
For example, the number plate OU61 ABC would be found on a car first registered in the Oxford area, identified by the 'O,' between September 2011 and March 2012, identified by the '61'.
See the table below for the time periods and locations represented by current number plates:
| | | |
| --- | --- | --- |
| Year | March - August | September - February |
| 2001/2002 | Y | 51 |
| 2002/2003 | 02 | 52 |
| 2003/2004 | 03 | 53 |
| 2004/2005 | 04 | 54 |
| 2005/2006 | 05 | 55 |
| 2006/2007 | 06 | 56 |
| 2007/2008 | 07 | 57 |
| 2008/2009 | 08 | 58 |
| 2009/2010 | 09 | 59 |
| 2010/2011 | 10 | 60 |
| 2011/2012 | 11 | 61 |
| 2020/2021 | 20 | 70 |
Locations (identified by the first letter of a current number plate) are listed below:
| | |
| --- | --- |
| Letter | Location |
| A | Anglia |
| B | Birmingham |
| C | Wales |
| D | Deeside |
| E | Essex |
| F | East Midlands |
| G | Kent/ Sussex |
| H | Hampshire/ Dorset |
| K | Luton/ Northampton |
| L | London |
| M | Manchester/ Liverpool |
| N | The North |
| O | Oxford |
| P | Lancashire/ Cumbria |
| R | Reading |
| S | Scotland |
| V | Worcestershire |
| W | Western England |
| Y | Yorkshire |
Comments