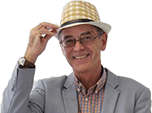 Hyundai 5-Year Triple Care Now Available on Santa Fe and i800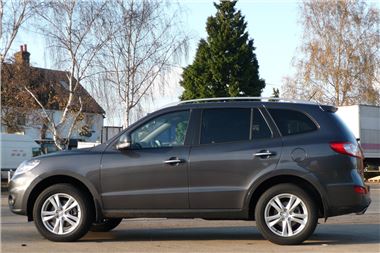 Hyundai's industry-leading Triple Care package has today been extended and now comes as standard on all Hyundai passenger vehicles sold in the UK, ensuring total transparency for customers.**
In this highly competitive market, value for money is key in terms of setting products apart and Hyundai recognises that it is crucial to ensure that its range offers substance, quality and low cost of ownership.
The first part of the 5 Year Triple Care is a five year, fully transferable, unlimited mileage warranty. No other UK car manufacturer offers the same level of security and assurance as the Hyundai warranty and this reflects the brand's confidence in the quality and reliability of its vehicles.
5 Year Triple Care also offers owners free, 24-hour roadside assistance anywhere in the UK or Channel Islands and 5 Years of annual vehicle health checks. To ensure that owners' vehicles are kept in the best possible condition, a local Hyundai dealer will perform a check on key elements of car care across a range of areas such as tyres/clutch/brakes/lights operation, fluid levels and battery condition.
Tony Whitehorn, Hyundai UK's managing director, said, "The decision to make the 5 Year Triple Care package available across the Hyundai passenger car range reflects our commitment to ensuring customers can buy our products with total peace of mind. It is incredibly important that customers feel that they are getting the best possible value for money and this package shows our customers that we have total confidence in our product range."
Hyundai's reputation for customer satisfaction was recently praised by Which? – the leading consumer body in the UK, with over 650,000 members . It awarded Hyundai Best Car Manufacturer 2011 based on results from the reliability and customer satisfaction surveys.   Peter Vicary-Smith, chief executive of Which?, commented; "To win a Which? Award, not only must a company offer outstanding products or services, it must also deliver exceptional value and a great customer experience.  This is especially important at a time when consumers are really feeling the pinch.

While all those in the shortlist performed well over the past 12 months, Hyundai stood out thanks to its great warranty deal and value for money cars."
**Vehicles used for taxi or private hire uses are covered by a five year, 100,000 mile warranty. Warranty cover excludes fair wear and tear
More at Hyundai
Established in 1967, Hyundai Motor Co. has grown into the Hyundai Motor Group, which has ranked as the world's fifth-largest automaker since 2007 and includes over two dozen auto-related subsidiaries and affiliates.  Employing over 75,000 people worldwide, Hyundai Motor sold approximately 3.6 million vehicles globally in 2010. Hyundai vehicles are sold in 186 countries through some 5,300 dealerships and showrooms. Hyundai was named Carmaker of the Year by AM Magazine and Car Franchise of the Year by Motor Trader in 2010. In the UK, Hyundai cars emitted an average of 131g/km of CO2 in 2010. Further information about Hyundai and its products is available at http://www.hyundai.co.uk
Comments