Toyota gives away free fuel with new cars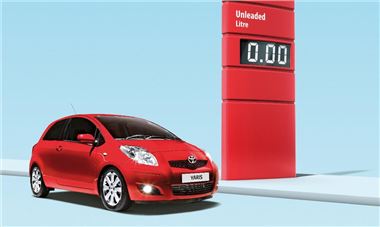 Toyota is giving away 5,000 miles worth of fuel to buyers of new Aygo, Yaris, Auris and Verso models, saving as much as £635. Buyers will be given a card pre-loaded with enough credit to pay for about six months worth of fuel. The offer is open from now until December 31st 2011.
The savings from this offer could be quite substantial. For example, buyers of the Aygo city car would save about £500 over 5,000 miles based on the official combined cycle figure, and the cost of 5,000 miles in a 1.6-litre petrol Verso would be around £745.
Once given the fuel card owners use it instead of a debit or credit card when they fill up, it stops working when the credit is exhausted. 
Comments