Motorpoint Sells 250th 500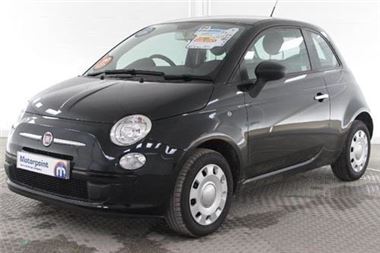 Motorpoint has sold a staggering 250 Fiat 500 cars in its quest to sell 500 of the superminis before the end of 2011.
The car supermarket exceeded the half way mark last month, including sales of the limited edition pink Fiat 500 convertible. Since bringing in its first few Fiat 500s mid-way through 2009 Motorpoint has watched demand for the cars rapidly increase. The Italian superminis have become a roaring hit with the British public and thanks to Motorpoint prices they have been made available to almost everyone.
In the past year Motorpoint has been selling a whole host of variations of the popular car and looks to sell even more as it continues to buy Fiat's unique patterns and designs.
You can pick up this fashionable 1.3 3dr MultiJet pop Fiat 500 Diesel hatchback in crossover black for £6,999. The body of the Fiat is finished off with metallic paint to great effect.
Says Managing Director David Shelton: "We've got a wide variety of the Fiat 500s and Abarths in stock and they bring the fun back into driving. The Abarths are no slouches being one of the nippiest superminis around and we were tickled pink to sell our limited edition pink Fiat 500 convertibles."
More at Motorpoint
Comments