King Sized April Deals From Vauxhall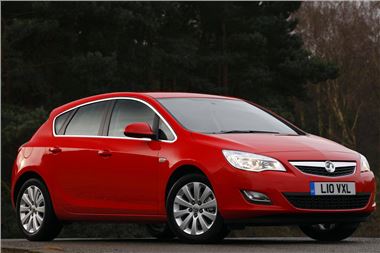 With the Royal Wedding rapidly approaching, Britain's oldest car brand, Vauxhall, is flying its flag by offering customers 16 deals on each of the 16 days leading up to the wedding of the decade.
Between April 15 and 30, any customer visiting a Vauxhall dealer will be granted the choice of 16 majestic deals on new cars and vans that will leave them feeling like royalty. If it's a king-size discount they're after, savings on popular models across the range will be available from £2,430 up to £6,162. That means that an Agila S 1.0i comes in at a distinctly lowly £7,795 (from £10,225) and the Zafira Energy 1.6i at an un-princely £13,595, down from £19,757.
But for those who'd rather pay monthly, a new Vauxhall still won't cost a king's ransom, with a royal flush of tempting PCH (Personal Contract Hire) deals, starting at £507 plus 47 payments of just £169 for the new Corsa S 1.0i ecoFLEX 3dr. Move up to either the Astra or new Meriva Excite models and customers pay just £1,350, plus a further 47 payments of £225. Or if the 115PS Vivaro 2700 panel van is their carriage of choice, £597 will secure it, followed by 47 payments of £199.
The CV deals don't end there, either. During its celebration period, customers can also buy any van (excluding Expression models) from Vauxhall's range and benefit from 4 year's 0% interest, 4 year's free servicing, 4 year's warranty and 4 year's Vauxhall Assist Cover (in association with the AA).
And if it's 0% interest on a car customers want, then Vauxhall is now offering just that for three whole years on all the models (Corsa, Meriva, Astra and Zafira) in its Excite range, with a mere 30 per cent deposit required.
Vauxhall's not forgetting its existing customers during the 16-day celebration period, either. If they bring their car or van into a Vauxhall dealer for a service, they'll drive away with a free one year's Vauxhall Assist Cover.
But no matter what deal customers are tempted by as Vauxhall starts its countdown to the big day, one thing's for sure: the celebrations can start early.
More at Vauxhall
Comments