Up to £10,900 Off New Volvos via Drivethedeal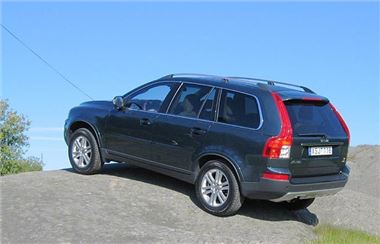 www.drivethedeal.com has some excellent deals on brand new Volvos, all supplied by UK main dealers, including Road Tax and free delivery to your door.

With discounts of up to £6,300 off a new XC60 and up to a staggering £10,900 off a new XC90, these deals are too good to miss.

There are also savings of around £5,000 off a new S60 or V60.


Volvo C30 D2 [115] ES 3dr £16,386 Saving £2,009

Volvo C30 D2 [115] R DESIGN 3dr £17,805 Saving £2,890



Volvo V50 DRIVe [115] SE 5dr £21,028 Saving £3,212

Volvo V50 DRIVe [115] SE Lux 5dr £21,970 Saving £3,545



Volvo S60 DRIVe [115] ES 4dr £18,909 Saving £4,586

Volvo S60 D3 [163] SE 4dr [Start Stop] £21,637 Saving £4,958



Volvo V60 DRIVe [115] SE 5dr £21,791 Saving £4,979

Volvo V60 D3 [163] SE 5dr [Start Stop] £22,734 Saving £5,099



Volvo V70 D3 [163] ES 5dr £23,248 Saving £4,204

Volvo V70 D3 [163] SE 5dr [Lthr] £24,797 Saving £4,704



Volvo XC60 D3 [163] DRIVe ES 5dr [Start Stop] £25,230 Saving £3,011

Volvo XC60 D3 [163] DRIVe SE 5dr [Start Stop] £25,578 Saving £4,763

Volvo XC60 D5 [215] SE Lux Premium 5dr AWD Geartronic £32,266 Saving £6,324



Volvo XC90 2.4 D5 [200] Active 5dr Geartronic £27,594 Saving £7,431

Volvo XC90 2.4 D5 [200] SE 5dr Geartronic £28,550 Saving £9,575

Volvo XC90 2.4 D5 [200] Executive 5dr Geartronic £33,584 Saving £10,941



These deals and many more at www.drivethedeal.com 
Comments