EcoForecourt launches design competition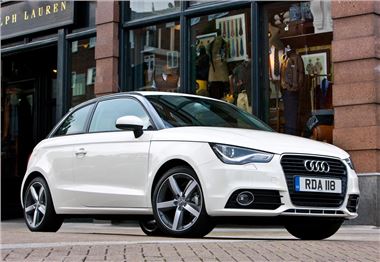 EcoForecourt.com has launched a competition for student designers to design a car wrap for the Audi A1.
The competition is being offered to anyone with a background in design but is focused chiefly toward students. The winning designer will win £250 as well as the chance to gain experience and to show off their work.
The winning car will be unveiled at the 13th annual Gumball 300 rally, which starts on the 26th May in London, which traditionally sees the likes of A-list celebrities and international press coverage.
EcoFourcourt opted to use the Audi A1 after testing a range of eco vehicles including the MINI Cooper, Fiat 500 TwinAir and Honda CR-Z.
James Walker, Founder of EcoForecourt said: "The A1 was the last car we tested and after driving the competition we felt it offered the complete package in terms of economy, image and quality and of course the all important fun factor. We also opted for the 7 speed twin clutch gearbox which makes for a super smooth ride".
Students and designers looking to enter the competition can join the Facebook page at ww.facebook.com/ecoforecourt to find out more information and email wrapcomp@gmail.com for the information pack.
Comments