Latest deals from autoebid.com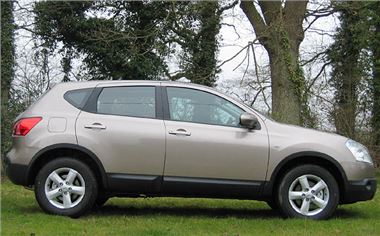 Latest deals to be had from the reverse auction site autoebid.com.
Unlike any other new car supplier in the UK, Auto eBid markets orders to all competitive suppliers in the UK in real-time. In addition to suppliers competing against each other on price, suppliers are also competing on delivery times, therefore are able to offer the best delivery times on any vehicle.
The new BMW 520d M Sport £29,928 minimum saving of £2,802
http://www.autoebid.com/buy-new-cars/BMW/5-SERIES/520d-M-Sport-4d/48367.asp
The New BMW X6 xDrive30d [245] 5d Step Auto £41,954 minimum saving of £4,411
http://www.autoebid.com/buy-new-cars/BMW/X6/xDrive30d-245-5d-Step-Auto/47134.asp
The New Peugeot 2.0 HDi 163 Exclusive 5d Auto £21,138 minimum saving of £3,707
http://www.autoebid.com/buy-new-cars/PEUGEOT/5008/2.0-HDi-163-Exclusive-5d-Auto/45661.asp
Nissan Juke 1.6 Acenta 5d £12,650 minimum saving of £1,525
http://www.autoebid.com/buy-new-cars/NISSAN/JUKE/1.6-Acenta-5d/48114.asp
Nissan Qashqai 1.5 dCi [110] Visia Puredive 5dr £14,671 minimum saving of £2,824
http://www.autoebid.com/buy-new-cars/NISSAN/QASHQAI/1.5-dCi-110-Visia-Puredive-5dr/49088.asp
Comments