Up to £5,876 off new Volvo XC60s via Drivethedeal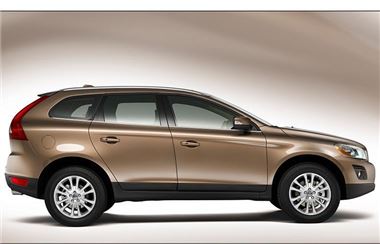 Drivethedeal has some excellent deals on brand new Volvos, all supplied by UK main dealers, including Road Tax and free delivery to your door.
With typical savings of around £5,000 off a new XC60, and around £10,000 off a new XC90, these deals are not to be missed.
Volvo is continuing with some great deals on the XC models for orders placed until the end of December. Cars ordered now, but delivered next year will receive today's discounts, but will suffer the additional 2.5% VAT rise. The Volvo dealer will accept payment in full this year, so most customers will probably avoid the VAT increase anyway.
Any cars ordered now that are delivered and paid for next year, will suffer the VAT increase.
Volvo C30 DRIVe [115] ES 3dr £16,802 Saving £1,693
Volvo C30 D4 [177] R DESIGN 3dr £19,389 Saving £2,666
Volvo V50 DRIVe [115] ES 5dr £19,662 Saving £2,283
Volvo V50 DRIVe [115] SE 5dr £20,639 Saving £3,081
Volvo S60 D3 [163] ES 4dr £20,353 Saving £2,892
Volvo S60 D5 [205] SE Lux 4dr £26,485 Saving £3,215
Volvo V60 D3 [163] ES 5dr £21,929 Saving £2,975
Volvo V60 D5 [205] SE Lux 5dr £27,586 Saving £3,272
Volvo V70 D3 [163] ES 5dr £22,780 Saving £4,074
Volvo V70 D3 [163] SE Lux 5dr Geartronic [Sat Nav] £26,972 Saving £5,596
Volvo XC60 D3 [163] DRIVe SE 5dr £25,223 Saving £4,349
Volvo XC60 D3 [163] DRIVe R Design 5dr £26,081 Saving £4,466
Volvo XC60 D3 [163] DRIVe SE Lux 5dr £26,858 Saving £5,240
Volvo XC60 D5 [205] SE Lux Premium 5dr AWD Geartronic £31,744 Saving £5,876
Volvo XC90 2.4 D5 [200] SE 5dr Geartronic £27,995 Saving £9,280
Volvo XC90 2.4 D5 [200] R DESIGN 5dr Geartronic £29,523 Saving £9,502
Volvo XC90 2.4 D5 [200] SE Lux 5dr Geartronic £29,916 Saving £9,559
Volvo XC90 2.4 D5 [200] Executive 5dr Geartronic £32,681 Saving £10,594
These deals and many more at Drivethedea
Comments