Colossal Savings on Lexus IS via Drivethedeal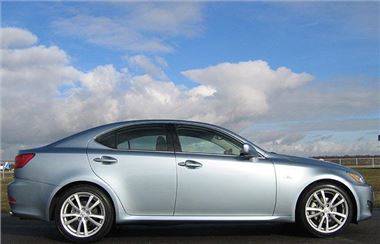 Drivethedeal has some astonishing deals on brand new Lexus IS, all supplied by UK main dealers, including Road Tax and free delivery to your door.
With the range starting from just £17,495 these luxurious models cost less than many volume cars. These deals represent savings of up to 29% off manufacturer's list prices.
Lexus IS 220d SE 4dr [2009] [148g.km] £17,495 Saving £6,800
Lexus IS 220d SE-I 4dr [2009] [148g.km] £19,495 Saving £7,059
Lexus IS 220d F-Sport 4dr £20,906 Saving £7,328
Lexus IS 220d SE-L 4dr [2009] [148g.km] £21,566 Saving £7,453
Lexus IS 250 SE 4dr [2009] £18,508 Saving £6,461
Lexus IS 250 SE 4dr Auto [2009] £18,906 Saving £6,589
Lexus IS 250 F-Sport 4dr Auto £22,374 Saving £7,201
Lexus IS 250 SE-L 4dr Auto [2009] £23,041 Saving £7,319
These deals and many more at Drivethedeal
Comments