Vauxhall offers Corsa for less than £8000 makes other models more affordable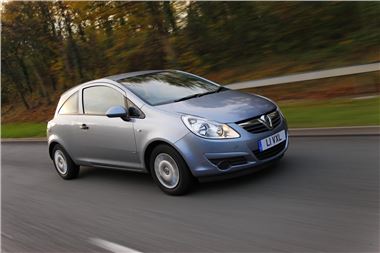 Between the 17th and 31st July, Vauxhall will be running special offers under the name of the Big Summer Vauxhall Countdown.
For just those 14 days, Vauxhall Retailers will be offering special deals, including the Corsa S 1.0-litre 3dr for £7995 when combined with its Swappage Support scheme. That's a saving of £3035 over its list price of £11,030.
Peter Hope, Marketing Director, Vauxhall, commented: "The terrific deals being offered in the Big Summer Vauxhall Countdown are exemplified by the new Corsa being made available for less than £8000. However, to find out what other models are being offered at equally outstanding value, customers will need to visit their local Vauxhall Retailer between the 17th and 31st July. The Countdown starts now."
Vauxhall also has some PCH deals on selected models. The 'Pay Monthly' Personal Contract Hire (PCH) option alllows buyers to pay a modest deposit, affordable monthly payments tailored to suit their needs over two, three or four years, and return the car at the end of the contract period.
Vauxhall's PCH option is offered on the Limited Edition Corsa, too. With a deposit of just £627 and monthly payments from £2091, those with sporting ambitions will drive away in a 1.3-litre diesel-engined three-door sport chassis Corsa decked out in VXR styling kit, 17" alloy wheels and a high-gloss black roof. Ensuring the deal isn't too hot to handle, air conditioning comes as standard.
Special deals also make owning a brand new Vauxhall easier than ever. For those wanting to 'Pay Now' and buy their ideal Vauxhall outright, there are significant savings for a limited time on list prices across all model ranges from Agila to Insignia. With discounts on selected models of between £1485 to £61252 when combined with Vauxhall's Swappage Support, its award-winning cars are even better value than ever.
Meanwhile,those who prefer to finance the deal will find Vauxhall's interest rates as low as 0% for three years on Corsa SE and four years on the Astra Twin Top Design.
Comments