SEAT unveils Summer offers on its range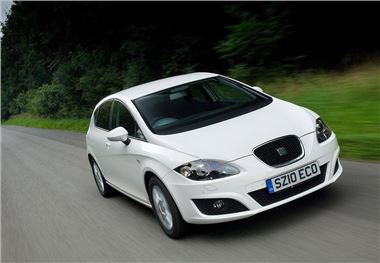 SEAT has announced that a number of offers will be running on its cars throughout the Summer. The deals include discounts, low rate finance, servicing bundles and cover almost every model in the SEAT range.
The savings start on the Ibiza supermini, which sees the recommended retail price drop by £1,000; while £1,500 is being cut from the price of many Leon, Altea and Altea XL models.
And the reductions get even bigger as the proportions of the models increase, with £2,000 shaved off the RRP of the Exeo executive saloon and Exeo ST estate, and a fantastic £2,000 cut from the price of the seven-seat Alhambra MPV.
Meanwhile, anyone buying a new Exeo saloon or Exeo ST estate during the same period - and not selecting any other offer - will qualify for three years' free servicing for the car in SEAT's state-of-the-art dealership workshops nationwide.
Customers not opting for the RRP discounts can, instead, take advantage of highly attractive 0% finance rates on a number of the most popular and desirable SEATs, including 'Sport' versions of every model in the range, and the equipment-laden Ibiza Good Stuff special edition.
And for those who prefer the idea of Personal Contract Purchase as a means of financing their new car, SEAT is also offering a selection of great rate PCP products with a headline figure of 8.9% APR.
For a limited period, anyone opting for selected Ecomotive models will continue to benefit from SEAT's successful Eco-bonus scheme which offers up to £2,000 off the recommended retail price. This means an entry-level Leon 1.6 TDI CR S Ecomotive, which normally retails at £16,840, could be driven away for just £15,090.
Comments