New Old Shape Merivas At Half Price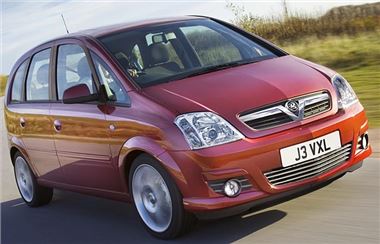 Independent dealer Thompson & Smith Ltd of Louth, Lincolnshire offers:
Last of the old Vauxhall Merivas, mainly Easytronic models
Meriva Life 1.6i 16v Easytronic a/c with a list price of £16,575 on offer at £8,575 (SAVE £8,000),
Meriva Design 1.6i 16v Easytronic listing at £18,220 offered at £9,720 (SAVING of £8,500)
Meriva Club 1.6i 16v Easytronic listing at £17,940 offered at £8,970 which is exactly HALF PRICE.
All are factory delivery mileage, pre registered 30th June with the balance of the 3 year warranty and are metallics.
There are also a few manuals available at similar prices.
More at www.thompsonandsmith.co.uk or tel 01507 602222
Thompson and Smith Ltd., Louth, Lincs. Specialists in late low mileage cars.
Comments