Serious Savings on new Hondas via Drivethedeal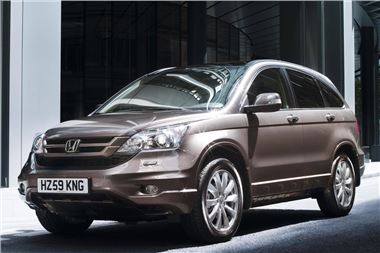 Drivethredeal has some excellent deals on brand new Hondas, all supplied by UK main dealers, including Road Tax and free delivery to your door.

With savings of up to £3,000 off a new CR-V, and up to £3,300 off a new Civic, these deals are not to be missed.

These quotes are the lowest online for brand new, unregistered, Hondas supplied by a UK main dealer.


Honda Jazz 1.2 i-VTEC S 5dr [VSA] £9,290 Saving £1,700

Honda Jazz 1.4 i-VTEC Si 5dr £11,859 Saving £2,001



Honda Civic 1.4 i-VTEC Si 5dr £13,606 Saving £3,229

Honda Civic 1.8 i-VTEC Si 5dr £14,473 Saving £3,345

Honda Civic 2.0 i-VTEC Type R GT 3dr £19,994 Saving £2,231



Honda Civic 2.2 i-CTDi SE 5dr £16,609 Saving £1,836

Honda Civic 2.2 i-CTDi Si 5dr £17,401 Saving £1,944

Honda Civic 2.2 i-CTDi ES 5dr £17,824 Saving £2,002

Honda Civic 2.2 i-CTDi EX GT 5dr £20,393 Saving £2,352



Honda CRV 2.0 i-VTEC ES 5dr £20,435 Saving £2,370



Honda CRV 2.2 i-DTEC SE 5dr £20,479 Saving £2,401

Honda CRV 2.2 i-DTEC ES 5dr £22,059 Saving £2,621

Honda CRV 2.2 i-DTEC EX 5dr £25,218 Saving £3,062



Honda Insight 1.3 IMA SE Hybrid 5dr CVT £14,279 Saving £2,045



Honda Accord Saloon 2.2 i-DTEC ES 4dr £20,517 Saving £2,261

Honda Accord Tourer 2.2 i-DTEC ES 5dr £21,679 Saving £2,418


These deals and many more at Drivethredeal
Comments