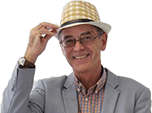 New 10 Reg Citroens From Just £139 a Month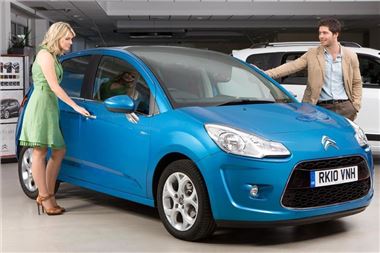 Citroën is offering '10 plate' deals with monthly payments from just £139.
The C1 - one of the most fuel and CO2-efficient models on the road today - is available with a 5.9% APR typical Elect 3 finance offer on most models. The C1 1.0 68hp VT 5-Door, for example, is available with monthly payments at just £139 from participating dealers.
Providing an all-new driving experience, with its panoramic Zenith Windscreen, the new C3 is also available with 5.9% APR typical Elect 3 finance right across the range. As an example, customers can now order a New C3 1.1 61hp VT (no panoramic screen) for March registration with monthly payments of just £175 at participating dealers.
Spacious and versatile, Citroën's award-winning C3 Picasso - the biggest small car in its class - sees most models available with 0% finance over 3 years, with a 30% deposit.
Also available, on all three models, a low cost servicing offer - priced at just £199 (inc. VAT) - covers all recommended and scheduled servicing, and brake fluid replacement for up to 3 years/35,000 miles.
Alternatively, customers looking to take advantage of the last few weeks of the Government's Scrappage Scheme can own a Citroën C1 from just £6,495, a New C3 from just £8,790 or a funky C3 Picasso from just £10,445, with £2,000 Scrappage allowance deducted.
Further reducing the cost of motoring, the low CO2 emissions of Citroën's small car range ensure Vehicle Excise Duty (VED) is kept to a minimum. The New C3 Special Edition Airdream+, which emits just 99g/km of CO2, can be ordered now and qualifies for zero cost VED. The entire C1 range, with CO2 emissions as low as 106g/km, and two C3 Picasso 1.6HDi 90hp models, which emit just 119g/km of CO2, all deliver annual VED at just £35.
More at Citroen
Comments