One Only FIAT 500 Lounge 9 Month Contract at £189.37pm+VAT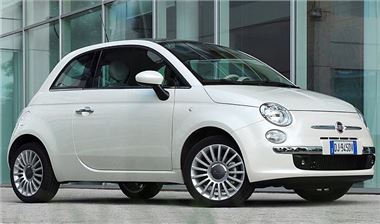 DSG Auto has just one Fiat 500 Lounge on a 9 Month Contract Hire Deal

This is a unique chance to take on the remainder of a two year contract. One of DSG Auto's business customers took delivery of this car in August 2008, no longer needs it
and has asked DSG to re-market the car.

This is what you get:

FIAT 500 1.2 Lounge (08 Plate), Manual, Bossanova White

Today the car has covered 13,300 miles on a 20,000 mile contract.

The contract you will be taking on is as follows:

Contract Hire

Available to Private Individuals, Sole Traders, Partnerships and Limited Companies
(subject to credit a credit check)

Use of the car until 18th Aug 2010

You have the remainder of the 20,000 contact mileage (6,700 miles) with an excess charge of 5.66
pence per mile plus VAT. Full road tax for the contract.

The monthly payment is only £189.37+VAT and there is no initial payment to make. You simply take on the rental agreement.

For more information on the above please contact Phil Kehoe on 0844 880 9270.
Comments