Honda Deals For 2010 via Drivethedeal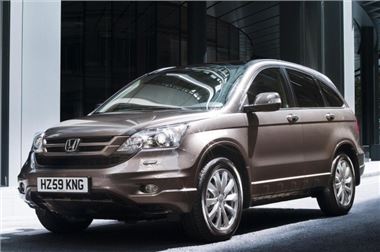 Drivethedeal has some excellent deals on brand new Hondas, all supplied by UK main dealers, including Road Tax and free delivery to your door.
Correction: For legal reasons these prices have to be quoted at 15% VAT even though the cars cannot be supplied before 1-1-2010. For clarification contact drivethedeal.
Honda Jazz 1.4 i-VTEC ES 5dr £11,872 Saving £559


Honda Civic 1.8 i-VTEC SE 5dr £13,619 Saving £2,649 (17%)

Honda Civic 2.2 i-CTDi ES 5dr £16,032 Saving £2,919 (16%)

Honda Civic 2.2 i-CTDi EX GT 5dr £18,845 Saving £3,231 (15%)


Honda CRV 2.0 i-VTEC ES 5dr £18,632 Saving £2,946 (14%)

Honda CRV 2.0 i-VTEC EX 5dr £21,818 Saving £3,300

Honda CRV 2.2 i-DTEC ES 5dr £21,560 Saving £1,996

Honda CRV 2.2 i-DTEC EX 5dr £24,746 Saving £2,350


Honda Accord Saloon 2.2 i-DTEC EX 4dr £19,667 Saving £5,622 (23%)

Honda Accord Tourer 2.2 i-DTEC ES 5dr £18,128 Saving £5,450 (24%)


These deals and many more at Drivethedeal


Comments