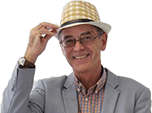 Save Up to £11,135 On Renault Vans This Weekend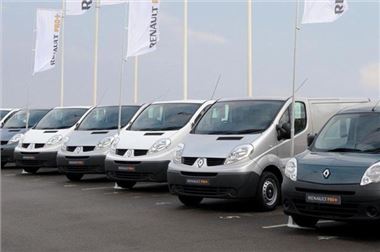 For one weekend only the man from Renault will be able to offer additional savings on the Renault van range but only if you order between Thursday 12th and Saturday
14th November.
You also get:
100,000 mile/3 year warranty + 3 years AA breakdown cover
PLUS - Fantastic deals available on the new limited edition EXTRA range. BOOK YOUR APPOINTMENT NOW TO GUARANTEE YOUR EXTRA DISCOUNT!
# Kangoo - Save up to £4,350*
# Trafic - Save up to £6,915*
# Master - Save p to £11,135*
For more information or to book your appointment or arrange a test drive, please contact:
Renault Van Weekend

*Saving shown for Kangoo Van based on ML20 dCi 105+ list price £12,790, price after saving now £8,440. Saving for Trafic based on LL29 dCi 150 Quickshift6 list price £19,760, price after saving £12,845. Saving for Master based on LH35 dCi 150 list price £25,900, price after saving £14,765. All prices exclude VAT, on the road charge £240 and delivery to dealer charge £590 (£580 for Kangoo Van). Offers apply to business users only and are subject to availability. All figures correct at time of going to press. These figures apply to new vans ordered by 16 November and registered by 31 December 2009. **100,000 mile/3 year warranty, whichever comes first.
Comments