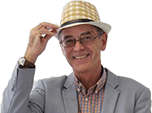 Up to £6,410 Off Astras on Scrappage From Vauxhall Dealers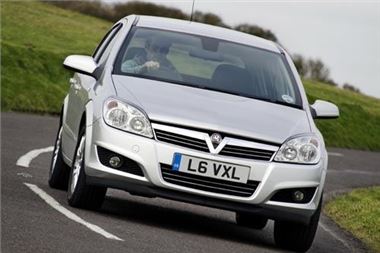 With the September 1 plate-change just one week away, a VAT increase looming and dwindling funds soon set to make the government's scrappage scheme history, there's never been a better time to invest in a new Vauxhall.
Buyers with a qualifying car to trade in through the scrappage scheme are in pole position to get a straight £2,000 off their new purchase, meaning that a new Agila 1.0 Expression is available from a mere £6,295. But with a VAT rise to 17.5 per cent on the horizon, there's a 2.5 per cent saving for buyers who take delivery now, rather than in the new year.
In addition to these big savings, Vauxhall is offering a further £560 Scrap & Save discount on the Corsa 1.0-litre Life 3-dr model with a scrappage trade-in, bringing the total discount to £2560 and the car's on the road price down to just £7,695.
Plump for a Meriva 1.4 Life, Vauxhall's innovative five-seat mini-MPV, and the deals get even better. Scrap your qualifying banger for £2,000, and you'll get an extra £3,155 discount, reducing the bottom line to only £8,295.
The biggest saving of all, however, can be found on the evergreen Astra's 1.4 Life model. The best-selling, British-built five door hatch can now be purchased via the scrappage scheme for an unbelievable £8,995 on the road – that's a total of £6,410 off this model's normal retail price.
But for buyers unable to take advantage of scrappage there are still a host of tempting deals on top of beating the VAT rise. Active Plus editions of the Astra, Meriva and Zafira, which all feature alloy wheels and electronic climate control as standard, are now available with four years' 0% finance and free redundancy cover, while the 2009 European Car of the Year-winning Insignia also benefits from redundancy cover and three years' 0% finance.
Choose the Corsa SXi, and not only do you get three years' 0% finance and free redundancy cover, but also free insurance for all drivers aged 19 or over.
So whether you're trading in your banger, cashing in on current rate VAT, or simply looking for some of the best new cars deals around, Vauxhall has it covered.
The £2,000 Government Scrappage Allowance towards a new car or commercial is offered on condition that the traded-in vehicle has been registered on or before August 31, 1999, and has been registered in the name of the new car buyer for at least one year. The registration document must also show the current name and address of the new car buyer. A valid MOT, as well as current road tax and insurance must also be presented to the participating retailer. All vehicles will be scrapped (and recycled) in accordance with Vauxhall's end-of-life policy. A certificate of destruction will be issued against every vehicle scrapped under this programme.
Comments