Cheap VW Tiguan Car Leasing Deals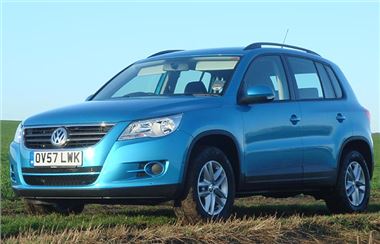 Discount Contract Hire and New Car Leasing offers from
www.dsgauto.com
. The following is a selection of business and personal contract deals priced from £269.01 (+VAT) a month. (Non VAT reg, non business customers cannot reclaim the VAT.) If you can't find the new car you are looking for please call 0161 406 3936 for competitive quotes on all makes and models.
VW Contract Hire Special Offers
Volkswagen Tiguan 2.0 S 4wd @ £269.01
Volkswagen Tiguan 2.0 SE 4wd @ £279.01
Volkswagen Tiguan 2.0 sport 4wd 140 @ £321.79
Volkswagen Tiguan 2.0 Sport 4wd 170 £299.01
Offers based on 3+35, 10kpa, non maintained. Plus VAT.
For more information on any of the above please call the new car leasing sales team on 0844 880 9270 or email
sales@dsgauto.com
. DSG Auto Contracts offers great new car leasing deals on all UK cars on Contract Hire, Hire Purchase, Lease Purchase and Finance Lease. More information and more new car leasing deals like these at
www.dsgauto.com
.
Comments