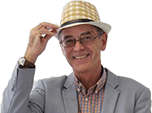 Summer Savings on Honda Civic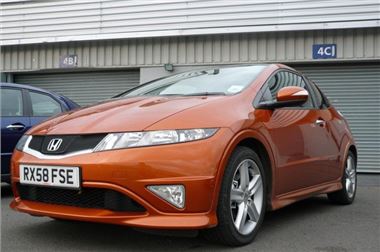 Honda is offering savings of up to £2,000 on the Civic.
The 1.4-litre i-VTEC Civic Type S offers the Type R look, with more affordable running costs. Customers can save £1,200 this summer, with the model now priced at £13,550 on-the-road.
Customers can benefit from £1,000 off the list price of the 5-door 1.4-litre i-VTEC SE manual at £13,950 OTR.
Higher-powered versions of the British-built family hatchback are also available with savings. The new Civic 1.8-litre i-VTEC SE 5-door manual now costs £14,985 (saving £1,000) and for rev-hungry 'Red H' fans, the Type R GT is available at £17,980 OTR, which is a huge £2,000 off the normal price.
All the above discounted Civics are available with Honda finance; either a 0% APR hire purchase, or a PCP with low 10% deposit and low APR of 5.9%. Honda finance has proved especially popular this year, with 46 per cent of Honda car customers opting to take advantage of the competitive finance packages.
"Honda is back building cars in Britain thanks to the commitment of the factory's workforce," says Tom Gardner, Head of Marketing for Honda (UK) Car division. "And to support the re-opening of HUM, we're offering a range of packages on new Civics. Because of its spaciousness, versatility and fresh styling, Civic is proving increasingly popular for downsizers and the great money-saving packages should appeal to these customers in particular."
Contract Hire
Honda (UK) has a range of strong Contract Hire rentals this summer too. The brand new Insight hybrid car is available from £249 (SE model) and offers excellent running costs for retail and corporate customers alike, including frugal fuel economy, reduced road tax, the lowest BIK tax, reduced National Insurance contributions and 100% write down allowance.
The high specification Accord saloon EX with Honda's latest 2.2-litre i-DTEC diesel engine costs £317 per month, while the Tourer version is available from £327 per month. A top-of-the-range Accord saloon 2.2-litre i-DTEC with Honda's Advanced Driver Assist System (ADAS) is available for £357 per month and is therefore equipped with Adaptive Cruise Control (ACC), Collision Mitigation Braking System (CMBS) and Lane Keeping Assist System (LKAS).
Honda's family-friendly FR-V which seats six passengers in 3+3 formation is also available on contract hire from £293 per month (FR-V 2.2 i-DTEC EX model).
Honda continues to offer £2,000 off new models in line with the Government's Scrappage Scheme, but this saving cannot be claimed in conjunction with the above offers.
Summer savings
2009 Civic 1.4 Type S £13,550 OTR saving £1,200
2009 Civic 1.4 5-door SE manual £13,950 OTR saving £1,000
2009 Civic 1.8 5-door SE manual £14,985 OTR saving £1,000
2009 Civic 2.0 Type R GT £17,980 OTR saving £2,000
More at
www.honda.co.uk
Comments