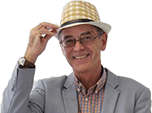 NISSAN EXTENDS BUY BRITISH £2k TRADE-IN DEAL FOR 3 MORE MONTHS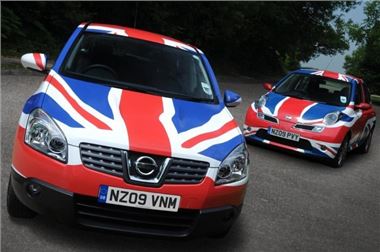 Helping the British public to help the British car industry, Nissan has extended its buy-British Trade-in offer for an extra three months.
Originally available until 30th June, the offer provides a £2,000 minimum trade-in against any of its Sunderland built models for owners of cars aged between 8-10 years old. Following a significant boost in sales and a consistently high demand for the deal, Nissan has extended the offer until 30th September 2009.
As Britain's biggest car maker, Nissan has a diverse range of British built models to choose from, including any new Micra, Note, Qashqai or Qashqai+2. With the help of the Trade-in offer, anyone with a car that's 8 years old or older can take delivery of the chic British built Micra for as little as £5,995, based on the manufacturers recommended retail list price.
Nissan's UK MD, Paul Willcox comments: "We're delighted to be able to extend our Trade-in deal for an additional three months – and delighted the car buying public is taking advantage of the Nissan offer. Our £2,000 minimum Trade-in provides what the Government's Scrappage scheme fell short of offering: a real incentive to buy a British built car and a guaranteed trade-in value for owners of eight, nine and ten year old cars."
It's no surprise that 3,000 new Micra buyers have placed orders so far, benefitting from a £2,000 discount as a result of either the Scrappage or Trade-in offers.
With both the Trade-in offer and the official Government Scrappage scheme in place, Nissan has seen a substantial increase in demand. Orders taken as a result of the schemes total more than 5,000, while the Qashqai was the ninth best selling car in the UK in May. By extending the Trade-in offer, Nissan hopes to further increase market share while also giving a valuable boost to the British car industry.
Nissan in the UK
* Nissan was the only Japanese brand in the top ten best selling cars list for May 2009
* Nissan is the biggest new car producer in Britain
* Over 26 per cent (1 in 4 cars) produced in 2008 came out of Sunderland Plant
* Nissan Sunderland Plant has a workforce of 3,900
* Micra, Note, Qashqai and Qashqai+2 are all produced at Sunderland Plant
* 1 in every 6 cars built in the UK last year was a Qashqai
* UK is Nissan's second biggest market in Europe
* Over 80 per cent of production is exported to 45 markets worldwide
* NMUK has been named as the biggest UK car plant for the past 11 years, and the biggest exporter for the last 9 years
* Sunderland Plant has just received a Queen's Award for Export, the fourth received since the plant opened in 1986
* The plant built its 5 millionth car in June 2008
* Nissan's European design centre is located in Paddington, London and employs around 50 people
* Nissan's European Technical Centre is based in Cranfield, Bedfordshire and employs around 750 people
Mre at
www.nissan.co.uk
Comments