NISSAN 0% FINANCE EVEN ON SCRAPPAGE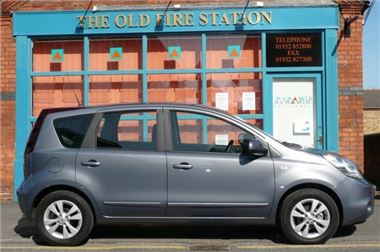 Scrappage or no Scrappage – the finance deal car buyers get from Nissan is the same.
After criticism from the media of the total-cost benefit of the Government's Scrappage scheme, Nissan can confirm that its finance offers deliver the same rates and incentives for those participating in the car buying incentive as for those who don't have a scrapper to trade-in.
Trust and transparency are the key to any Nissan car purchasing plan, so the £2,000 Scrappage saving is always a full £2,000 discount** no matter how customers choose to fund their new car. In fact, with 0% finance offered on five Nissan models including the Qashqai, the savings on offer are greater in the second quarter of 2009 than they were in the first, when the Scrappage scheme had yet to be confirmed.
What's more, there's a Nissan offer to suit non-scappage buyers too. Deals include up to £700 off the list price of the British built Micra*, a free diesel upgrade for the Note* and 0% deposit on PCP finance packages for both the Micra and Note.
While only vehicles over 10 years old are eligible for the Scrappage scheme, Nissan's Trade-in deal** also offers a £2,000 minimum trade-in against any of its Sunderland built models for owners of cars aged between 8-10 years old*.
* offers end on 30 June 2009
** All scrappage and trade-in savings shown are based on the manufacturers recommended retail list price.
* Nissan is the biggest new car producer in Britain
* Over 26 per cent (1 in 4 cars) produced in 2008 came out of Sunderland Plant
* Nissan Sunderland Plant has a workforce of 3,900, and just took on another 100
* Micra, Note, Qashqai and Qashqai+2 are all produced at Sunderland Plant
* 1 in every 6 cars built in the UK last year was a Qashqai
* UK is Nissan's second biggest market in Europe
* Over 80 per cent of production is exported to 45 markets worldwide
* NMUK has been named as the biggest UK car plant for the past 11 years, and the biggest exporter for the last 9 years
* Sunderland Plant has just received a Queen's Award for Export , the fourth received since the plant opened in 1986
* The plant built its 5 millionth car in June 2008
* Nissan's European design centre is located in Paddington, London and employs around 50 people
* Nissan's European Technical Centre is based in Cranfield, Bedfordshire and employs around 750 people
More at
www.nissan.co.uk
Comments