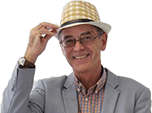 Up to £5,870 Off Under Vauxhall's Scrappage Scheme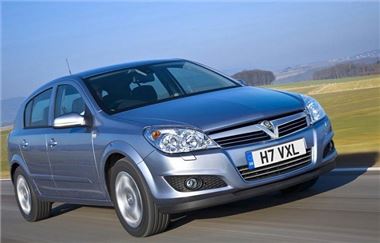 Vauxhall gave its wholehearted support today to the Government's Scrappage Programme, and confirmed that it would roll out the £2,000 discount across its full range of car and commercial vehicles, while maintaining all its existing finance offers – and some additional discounts, too.
Astra buyers, for example, will now benefit from not only a straight £2,000 discount across any car in the range, but also Vauxhall's 'You Pay, We Pay' deal on eligible models, which gives them five per cent cash back on the amount financed, combined with nought per cent finance for up to four years, and free redundancy cover.
Buyers who go for the British-built Astra Life 1.4 hatchback receive a £3,870 'Scrap and Save' discount from participating dealers, in addition to the £2,000 scrappage discount, reducing the price to a sensible £8,995 – a total saving of £5,870 off the artificially inflated recommended retail price.
Other Vauxhall models have also combined existing offers with the scrappage discount to make some of the most tempting new car buys on the market. All Zafiras, Merivas and Tigras benefit from the 'You Pay, We Pay' cash back, while the Corsa range retains nought per cent finance for three years on all its models. For extra peace of mind, all buyers who finance their purchase through GMAC receive free redundancy cover.
And for those buyers who thought that a new Vauxhall was just out of reach, the great news is that the recently launched Agila range now starts at £6,995 for the generously equipped Club 1.0i ecoFLEX model, after participating dealers apply a special £2,430 'Scrap and Save' discount, which includes the regular £2,000 scrappage discount .
Best of all, for those buyers who take up the scrappage scheme, Vauxhall retailers will be happy to handle all the paperwork for them, including the arrangements for their old car to be scrapped.
'There's never been a better time to buy a new Vauxhall,' said Andy Gilson, Vauxhall's Marketing Director. 'Now we've fully embraced the Government's Scrappage Programme, Vauxhall's customers will be able to cash in on some of the best new car deals available in the UK.'
The £2000 Government Scrappage Allowance towards a new car or commercial is offered on condition that the traded-in vehicle has been registered on or before August 31, 1999, and has been registered in the name of the new car buyer for at least one year. The registration document must also show the current name and address of the new car buyer. A valid MOT, as well as current road tax and insurance must also be presented to the participating retailer.
All vehicles will be scrapped (and recycled) in accordance with Vauxhall's end-of-life policy. A certificate of destruction will be issued against every vehicle scrapped under this programme.
More at
www.vauxhall.co.uk
Comments