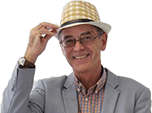 Nissan Takes Scrappers Up To X-Reg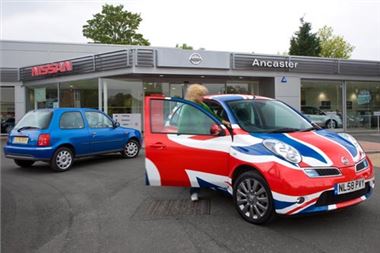 Nissan says it's best to buy British – and there's no better way to support the British car industry than by taking advantage of Nissan's great Trade-in deal.
Nissan, Britain's biggest car maker, is not only taking part in the government's Scrappage scheme, but it is ready to launch its own new car buying incentive offering a £2,000 minimum trade-in against any of its Sunderland built models for owners of cars aged between 8-10 years old.
The standard £2,000 Scrappage incentive is made up of a £1,000 discount off the price of any new Nissan, including Nissan's LCV range, courtesy of the Government, and a further £1,000 reduction from Nissan for owners of pre-September 1999 models**. However, Nissan is extending the £2,000 minimum trade-in offer to models aged 8-10 years old for any customer choosing one of the car maker's British built range – that includes any new Micra, Note, Qashqai or Qashqai+2*.
As a result, anyone with a car to trade in that is 8 years old or older can take delivery of the chic British built Micra for as little as £5,995.
And the anticipated success of the enhanced Nissan Scrappage and Trade-in offers has already had a direct impact on the UK manufacturing industry. To meet a temporary increase in demand due in part to the impact of the British scheme and similar offers in other European countries, Nissan's Sunderland plant will recruit 150 manufacturing staff on fixed-term contracts from June.
Nissan's UK MD, Paul Willcox comments: "One aim of the Government's Scrappage Scheme is to get greener vehicles onto our roads in place of older, less safe and more polluting cars. Nissan's offers not only help to achieve this goal, but in extending the £2,000 minimum trade-in against our British built range to include 8-10 year old cars, Nissan has given the UK manufacturing industry a much-needed boost."
With an existing workforce of 3,900 at the Sunderland Plant and over 5,000 within its dealer network, choosing a Nissan gives vital support to the British motor industry.
*8-10 year old minimum trade-in scheme valid until 30 June 2009.
**Trade-in vehicles eligible for the Scrappage Scheme must be 10 years old or older and must have been owned by their present keeper for a minimum of 12 months. Vehicles must have a current MOT certificate. Scrappage Scheme terms and conditions apply.
***All scrappage savings shown are based on the manufacturers recommended retail list price.
****Where 8 - 10 years olds are taken in p/x, there is no government compulsion to scrap the cars.
More at
www.nissan.co.uk
Comments