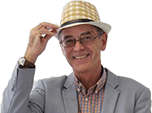 Redundancy Protection From Nissan, Too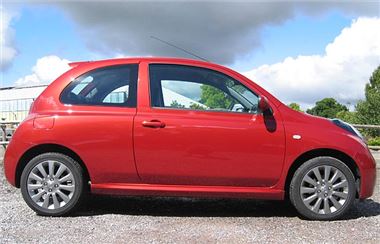 Nissan has joined Honda, Volvo and Renault in offering redundancy insurance to customers buying cars on finance, helping to cushion the fear that is putting buyers off new car finance deals.
Today's economic climate means that potential customers may be putting off their purchase of a new car due to the fear of what might be round the corner. Nissan is aiming to reassure customers with the introduction of a 'Just in Case' package and a host of low rate PCP (personal contract purchase) deals.
Nissan's 'Just in Case' is designed to protect customers if they are in the unfortunate position to lose their job* within the first 12 months of their finance agreement. Nissan will cover the cost of the customers' finance repayments for up to 12 months.
As well as offering customers peace of mind to cover their finance payments, Nissan is also offering low rate Preferences deals on popular models in the range. Preferences, Nissan's personal contact purchase plan, has always been popular with customers and now, combined with the Just in Case package, it's the ideal way to buy a new Nissan this spring.
For customers buying a car using Preferences, the benefits are threefold. Firstly, customers are provided with a guaranteed future value of their vehicle which means that they will know exactly what their car will be worth at the end of the finance term. Secondly, by deferring the final payment until the end of the agreement, the monthly payments are smaller. Finally, customers can put as little deposit as they can afford.
As well as these great finance deals, Nissan also believes small cars should come with small bills. Which is why from 1 April, there's up to £700 off the Micra Visia model, while real bargain hunters can get a Micra 25 or Note diesel for the price of a petrol.
Going diesel with either of these cars means more than 60mpg and a Vehicle Excise Duty (VED) bill in 2009/10 of just £35 a year. And that's on top of the £1100 buyers save on the regular cost of upgrading to the acclaimed 1.5 dCi diesel engine.
NISSAN MICRA: NOW FROM £7,295
There's never been a better time to choose the ever-popular British-built baby with its combination of style and urban-friendly manners. There's up to £700 off the entry-level Visia petrol models, bringing the start price down to just £7295 for a 1.2 petrol three-door.
But fuel misers who fancy the idea of £35 road tax will go for the diesel-for-the-price-of-the-petrol upgrade, saving £1100. The Micra 1.5 dCi 86 returns 61.4mpg on the combined cycle and emits just 120g/km of CO2. The good news continues: the diesel offer is available exclusively on the Micra 25th anniversary model with its unique Nightshade paint, air conditioning and tailor-made iPod docking station – complete with its own 4GB iPod.
The Micra 25 with free diesel upgrade costs from £9995.
More Micra unmissables:
* Rear parking sensors (all models except Tekna) fitted for £350, saving £32.
* Nil advance payment on the 1.2 Acenta automatic for Motability customers.
NISSAN NOTE: FREE DIESEL UPGRADE
The supermini MPV already boasts a smart new look for 2009. Now there are smart new reasons for choosing the amazing Note with its Tardis-like interior and ability to put a smile on any driver's face.
Buyers can opt for the generously equipped Note Acenta in super-thrifty 1.5 dCi 86 diesel form for just £11,640, saving £1100. More savings come with an official combined cycle fuel consumption of 62.8mpg and 119g/km of CO2 emissions for £35 road tax a year.
Other notable Notes:
* Advanced Nissan Connect system of touch screen audio, satellite navigation and Bluetooth® for £400 more (available on all Acenta models).
* Style Pack of entry guards and chrome handle and trim on tailgate fitted for £300, saving £58.
* Nil advance payment for 1.6 Visia AC automatic for Motability customers.
All offers run from 1 April until 30 June 2009.
* The Just in Case package will cover finance payments if customers lose their job through redundancy, accident or sickness.
More at
www.nissan.co.uk
Comments