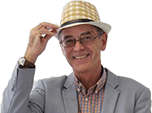 Nissan 4x4s. New Range. Lower Prices.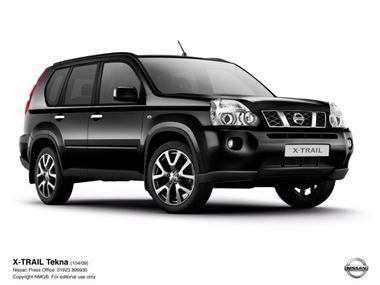 Nissan X-TRAIL, Navara and Pathfinder range changes:
* Class-leading 4x4s for towing, load-carrying and off-roading
* Lower prices for X-TRAIL and Navara
* Simple new Acenta and Tekna versions for more value than ever
* Diesel-only line-up: low CO2 and strong on-road performance
* 0% PCP deals until 30 June 2009
The economy might be stalling, the politically correct mode of personal transport might be a bicycle and the neighbours' curtains might twitch, but sometimes you just can't beat a good 4x4.
4x4 specialist Nissan certainly believes that, and isn't afraid to do something about it – in the form of a streamlined and value-boosted 4x4 range aimed squarely at a very special group of people: folk who really do need a 4x4, recession or not.
The refocusing allows the X-TRAIL, Navara and Pathfinder to play to their strengths and offer the perfectly tailored 4x4 solution to drivers for whom a regular car or crossover just can't cut it.
"Times might be tough but that doesn't mean that authentic, practical 4x4s like the X-TRAIL, Navara and Pathfinder are any less relevant to buyers than they were," said Mark Kinnard, Product Manager, 4x4.
"People whose family or business life involves load carrying, camping, boats, caravans, horses, farming, hunting or just driving on non-existent roads will know that there's simply no substitute for a 4x4," added Mark. "This is nothing to do with fashion trends, just practical solutions to real-life challenges."
Unlike some 4x4 models, the X-TRAIL, Navara and Pathfinder have never been coy about their 4x4-ness. Among all the off-roading wannabes and "soft-roaders" today, the Nissan trio stand out in their respective classes for their authentic off-road ability and toughness, as well as their on-road strength and stability that makes them first choice for towing.
Now all three of the all-wheel drive stars feature revisions that will allow them to do what they do best, and within reach of more buyers than ever.
Value gets a big boost with the introduction of just two trim levels, Acenta and top-of-the-range Tekna, which bring the 4x4s into line with Nissan's car and crossover ranges. Further simplifying matters is a reduction in the number of option packs, but don't worry: many of the most popular features have been made standard.
REASONS TO GO 4x4, PART 1: X-TRAIL
* Two new models, both with ALL-MODE 4x4-i
* More standard features
* Up to £550 less than before
* Either 150 or 173PS 2.0 dCi diesel engine
* Manual or automatic transmission
Replacing the Sport and Trek models, the new entry-level X-TRAIL is the Acenta powered by the 173PS 2.0-litre diesel engine mated to a six-speed manual transmission for optimal performance and economy. At £22,345 it costs £525 less than the previous equivalent Sport model but comes with additional features including an MP3 socket, new black-finished dashboard and chrome door handles.
That's on top of all those X-TRAIL favourites such as climate control, six CD player with Bluetooth, panoramic glass sunroof, alloy wheels, six airbags and cruise control.
New top X-TRAIL is the Tekna which inherits the old Aventura Explorer's spec sheet – so leather, powered and heated seats, DVD satnav, rear parking camera, xenon headlights – and adds a few tasty morsels of its own.
Chief among the extras is a new design of 18in alloy wheel and, for the music lover, a Bose sound system. This comprises a digital, eight-channel amplifier and nine speakers acoustically tuned to the X-TRAIL interior for a live-performance sound.
In 173PS manual form the Tekna costs from £25,595, £550 less than the previous Aventura Explorer. The popular automatic model, teamed with the 150PS diesel engine, costs from £26,795 with all the same Tekna features as the manual.
Both the new X-TRAILs come with roof rails and standard ESP stability control, while the body-saving Scratch Shield paint technology is now an option with Ebisu Black and Atlas Blue metallic body colours.
Not an option is the X-TRAIL's superb on-road handling, acclaimed off-road ability and class-leading maximum braked towing capability of 2200kg.
To mark the new X-TRAIL's arrival in showrooms in June, Nissan is offering 0% finance (with minimum 10% deposit) for buyers who sign up for Preferences, Nissan's personal contract purchase plan. That means an Acenta can be yours for £219 a month for 36 months, with the Tekna £239 a month (automatic £259).
And if you want to add a little extra style there's the X-TRAIL Style Pack of front entry guards, rear styling plate and side bars with steps for £800 fitted, saving more than £220.
REASONS TO GO 4x4, PART 2: NAVARA
* Now from £16,295, saving up to £1305
* King Cab or Double Cab Acenta versions
* Manual or automatic transmission
* Class-leading pickup credentials
* From just £179 a month on Preferences PCP
With its biggest-in-class load bed, top power and torque and lavish specification, the Navara is the undoubted king among 4x4 double-cab pickups in the UK. Now it is the king of value, too.
In place of the Platinum, Aventura, Outlaw, Sport and Trek models of the old line-up, there are now just two 4x4 Navaras, both as before powered by the 2.5-litre dCi diesel engine.
The Acenta combines style and capability to make light of even the toughest working day. It is available with either King or Double Cab bodies with prices that start from £16,295, more than £1300 less than the previous equivalent model.
Despite its appetite for hard work, the Navara Acenta is no spartan special with its standard climate control, CD player, alloy wheels and Bluetooth connectivity, while the award-winning C-Channel load-locking system is included, too.
With its Double Cab body and choice of manual or automatic transmissions, the new range-topping Navara Tekna takes over from the Aventura/Outlaw Premium with the same spec but prices down by up to £565. The Tekna manual costs from £20,195 (automatic £21,295) with satnav models now £21,495 (auto £22,595).
Great for work but perfect come playtime, the Navara Tekna comes complete with leather seats, sunroof, roof rails, six CD autochanger, cruise control, six airbags, automatic headlights, rain-sensing wipers and chrome door mirrors.
Buy a new Navara on Nissan's PCP scheme, Preferences, and pay O% APR interest over 36 months (minimum deposit is 10%). That makes a King Cab a royal £179 a month, the Double Cab Acenta an appealing £199 a month and the Double Cab Tekna an irresistible £239 a month.
REASONS TO GO 4x4, PART 3: PATHFINDER
* New Acenta and Tekna versions
* Low-ratio gears for true off-road ability
* Seven seats with 64 layout combinations
* Maximum towing ability: 3 tonnes
* From just £329 a month on a 0% PCP
Nissan's go-anywhere family-sized 4x4 already offers plenty of what people want – including outstanding value for money. Now a new slimmed-down range focuses on meeting buyer demands as never before.
Bringing it into line with the rest of the Nissan line-up, the 2009 Pathfinder comes in Acenta and Tekna versions only. As before, both are super-strong 4x4s with unashamed 4x4 looks, a potent and refined 2.5 dCi diesel engine and a cabin with MPV-style versatility.
The Pathfinder will seat up to seven, accommodate a load up to 2.8m long on its flat cargo deck, tow a caravan, boat or trailer up to a braked maximum of 3000kg – and if necessary do it all off-road in awful weather. Standard ESP stability control keeps you safe when things get slippy, while selectable low-range gears with the ALL-MODE four-wheel drive system mean this is one 4x4 that can take care of itself when the road runs out.
Based on the former Sport manual, the new Acenta costs from just £26,895 but doesn't lack for necessities. Seven seats, 17in alloy wheels, ALL-MODE 4wd, six CD autochanger, ESP, privacy glass, Bluetooth connectivity, roof rails, six airbags and automatic headlights and wipers are all standard.
The Tekna takes over from the Aventura and adds luxuries to shame many more expensive large 4x4s. Every Tekna comes with leather upholstery, electric heated front seats, DVD satnav, rear parking camera, sunroof, intelligent key, xenon headlights, side steps and cruise control. A custom Bose sound system is included, too – previously it was only available on special versions.
The Tekna is available with manual gears (from £29,895) or automatic (from £31,170). But until 30 June buyers can put Nissan's family 4x4 into their family on a 0% finance deal when bought on Nissan's PCP scheme, Preferences. With a minimum 10% deposit, an Acenta costs from just £329 a month and the Tekna from £359 a month.
All the new Nissan 4x4s are available to order now with first deliveries due in June.
More at
www.nissan.co.uk
Comments